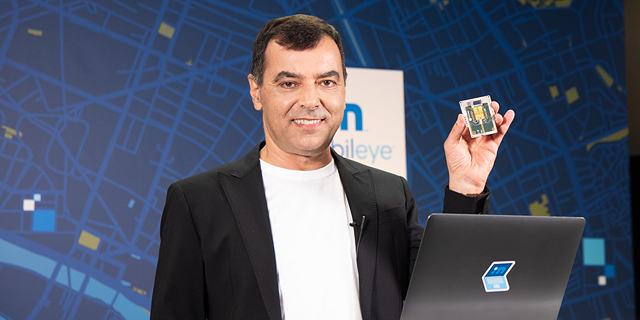 CES 2021: Mobileye vows to bring autonomous vehicles to 'everyone, everywhere'
During the annual Consumer Electronics Show, the autonomous vehicle company promises to deploy widespread AVs as early as next year
James Spiro
|
20:32 11.01.2021
At this year's virtual CES, Mobileye President and CEO Amnon Shashua previewed the strategy and technology that will help the company deliver on its promise to deploy autonomous vehicles (AVs) by 2025. According to the company, Mobileye has already mapped more than one billion kilometers around the world, adding 8 million kilometers per day.
Shashua is speaking at two sessions during CES 2021, where he aims to convince audience members that Mobilieye is in fact going to 'win' the race in deploying global fleets of AVs. "The backing of Intel and the trinity of our approach means that Mobileye can scale at an unprecedented manner," Shashua said in a statement ahead of CES. "From the beginning, every part of our plan aims for rapid geographic and economic scalability – and today's news shows how our innovations are enabling us to execute on that strategy."
The race to be the first company to deploy self-driving cars for consumer use is currently taking place between Mobileye, Waymo, Tesla, and others. While Tesla CEO Elon Musk is often cavalier with his predictions on Telsa's self-driving abilities, Mobileye suggests it is far more consistent - and transparent - about its timeline.
"We have always said the end of 2021, the beginning of 2022, is when realistically the technology will be ready, and the regulation will be ready, and we will have everything ready to launch," Jungwirth confirmed. While Mobileye predicts the technology will be ready as early as next year, it will take a few more years after that before they can be deployed worldwide for consumers.
Part of this is made possible due to Mobileye's new Radar and LiDAR technology, announced during Shashua's Under the Hood session at CES 2021. The company's technology is currently mapping 8 million kilometers a day and has nearly one billion kilometers completed. The mapping process is essential for AVs to understand their environments and Mobileye promises that soon their AVs will be available to "everyone, everywhere." In 2021, Mobileye will start deploying its AVs in four new countries including Japan and China while expanding its presence in the U.S. Last year, its vehicles were deployed in Munich and Detroit and were operational within a few days. Mobileye is currently attending CES 2021 virtually. The company was founded in 1999 By Shashua and Ziv Avriham. In 2017, it was purchased by Intel for $15.3 billion, making it the largest acquisition in the country's history.