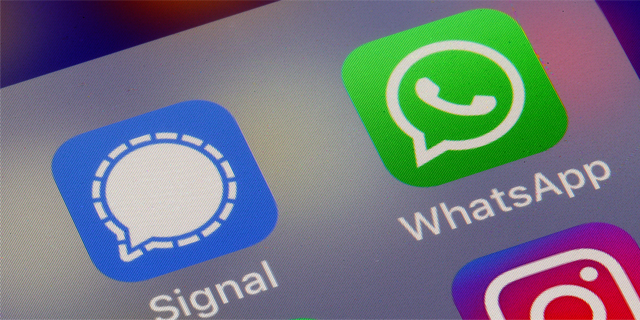 WhatsApp's new privacy settings Signal change for instant messaging
After Facebook updated its privacy settings for WhatsApp, concerned voices from Israel and the world start pondering an alternative
James Spiro
|
17:27 12.01.2021
In a move that perhaps surprised few people, WhatsApp has updated its privacy terms to reserve the right to share user data, such as location or phone number, with its parent company Facebook. As a result, messaging rival Signal is topping the charts of most downloaded apps both in Israel and around the world On Sunday, 810,000 users installed Signal which is 18 times as many people compared to January 6th, before the new privacy terms came into effect. At the same time, WhatsApp has seen a 7% decline in daily installs compared to the same day, bringing in 'only' 1.2 million new users. Signal was the most popular free app on both the Israeli App Store and on local Google Play.
While WhatsApp grew, concerns were quietly bubbling about how it planned to one day use its data. Conflicts came to a boil after its founder, Jan Kou, resigned from Facebook in 2018 after Facebook's attempt to weaken the encryption methods it was applying to chats. Nonetheless, Mark Zuckerberg continued to craft it into his ecosystem of apps and services and today users are seamlessly able to share and send messages, images, and voice notes across its Holy Trinity: Facebook Messenger, Instagram, and WhatsApp.
Meanwhile, any competitor to WhatsApp would be slowly but surely picking up the pace. One such competitor is Signal. A platform popular among journalists and human rights activists, it was founded in 2014 (a few months after Facebook's acquisition was announced) and is a cross-platform encrypted messaging service. Importantly, it is a non-profit that vows to never share its user data. So basically, your memes are safe.