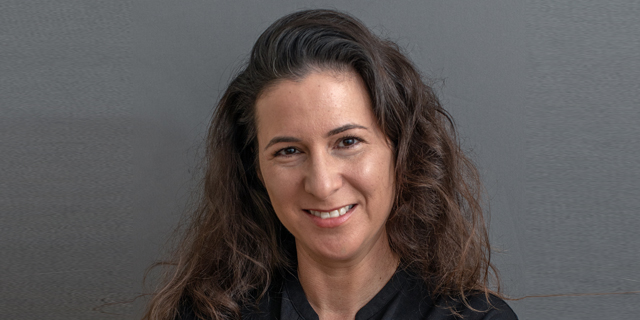 HR Post Covid
Management and robots "really stepped up" during Covid-19, says Percepto
In a world of social distancing and remote work, decisions made by upper management can make or break a company
When Covid-19 hit the world early last year, millions of businesses had to make decisions that would define the future of their companies. How would employees work from home? Is it possible to safely manage a hybrid model between remote work and office culture?
"I think everyone at Percepto would agree that management really stepped up right from the beginning, doing everything possible to ensure that each employee felt safe and valued," said Yael Wolinitz Kitzis, Percepto's, VP of People. "We learned how strong we are as a team, and our company culture managed to survive and prove itself even when not meeting at the office every day."
Kitzis has joined CTech to discuss how Percepto, a company that assists in autonomous inspections of industrial sites, will prepare for a post-Covid-19 world.
Company Name: Percepto
HR Leader: Yael Wolinitz Kitzis
Field of Activity:
Autonomous inspection and monitoring powered by robots, including our very own autonomous industrial drone solution.
Number of employees/location:
85 employees in Israel, with offices in the U.S and Australia.
Professional background of HR Manager:
I've been working in HR for about 25 years. Most recently, I have led several HR departments and teams at rapidly growing startups in high tech, supporting them through their growth and expansion. I'm fascinated by the startup world and love to be in a place where things happen fast, surrounded by passionate, smart, hard-working people.
On a scale of 1-10, how much did the coronavirus pandemic disrupt operations at the company?
Overall, I'd say that we felt a minimal impact of 2.
One of the few positives to come out of the pandemic was the rise of robotics autonomous tech to the immense challenges of supporting global stay at home and social distancing policies. Our fully autonomous (that's right, no human involvement) inspection and monitoring solution for industrial sites provided critical operations, security, monitoring, and emergency response tasks at a time where employees could not safely perform these tasks. We've experienced a greater demand than ever for our autonomous solution and are grateful to see our solution take on an important role in pandemic relief.
Any negative impact we felt was on our day to day work, including working from home and limited international travel for events and system demonstrations. While we miss being together at the office, we managed to adjust to the "new normal," and I'd say we're very effective at working remotely. We even recently participated in an event in Thailand, after our team quarantined of course.
What interesting technological tools do you use in employee management/recruitment?
As a company, we believe in technology and automation as critical tools for productivity, safety, and efficiency - and that translates into our product, workspace, and our recruitment and employee management. We currently use a number of platforms for recruitment and management including Monday, Comeet, G-suite, and others.
We've always relied on software platforms for collaboration, task management, and recruitment, and have come to rely on them even more during the pandemic as we adhere to health and safety guidelines.
What positive and/or negative impact did the outbreak have on the human capital of the company?
When the pandemic first hit, we were all very uncertain of pretty much everything - from how we'd manage working from home, to what our business model would look like. I think everyone at Percepto would agree that management really stepped up right from the beginning, doing everything possible to ensure that each employee felt safe and valued. This for sure is the most positive impact the outbreak had, we learned how strong we are as a team, and our company culture managed to survive and prove itself even when not meeting at the office every day.
On the other hand, we all obviously miss being at the office. Our office is an incredibly fun place to be, between the full R&D lab downstairs, to the weekly happy hours, and just general goofing around (between lots of hard work!), we are really looking forward to getting back to the office more. In the meantime, most of our employees chose the hybrid model where they do get to the office about twice a week, in designated capsules, and work from home the rest of the week.
We became much more flexible with remote work, which was embraced by the company even before Covid-19 (albeit less frequently) as it offers a greater degree of work-life balance. As you can see by our latest achievements (such as a new product launch, a successful series B, and a key partnership with Boston Dynamics, just to name a few) working remotely suits us well.
What are the two major challenges you are coping with these days?
Following our successful series B and new product launch, our company is scaling up. We have many new employees joining on a monthly basis, and it is always a challenge to nurture the culture at such times. Our company culture reflects that of a chosen extended family, and a few challenges come up when trying to create this culture for new employees working remotely. We make sure to have every new employee come to the office at least a few days a week, and we've had to come up with new happy hour models to really show our new employees what fun looks like at Percepto.
The other challenge we are facing has to do with dealing with the uncertainty of what the future of office life will look like. In the world of industrial sites, we actively have a hand in what the future of their work models looks like: autonomous inspections/security patrols/emergency response, etc. When it comes to corporate offices, we still aren't 100% sure what we want our work models to look like. Some of our employees want to go back to the office every day, yet others want to embrace a hybrid model of coming into the office a few days a week. For us right now as we grow, in a pre-Covid-19 world we would have already expanded our office space in anticipation of new employees. But now we're looking at our current work models, and just as open space office models were revolutionary 10 years ago, now we need to come up with a model that will be optimal for a post-corona world.
Are you actively recruiting? If so, what is the process and where can the applicants find you?
Yes! We have more than 25 open positions across many fields, from R&D to Sales and Operations. All of our currently open positions can be found on our website here, and we're continuing to open even more positions as we build new teams to support our company growth.
Which changes forced upon you by the circumstances will stay in place after Covid-19 is over, and which are you most eager to revert back to normal?
The trend of working alongside robots is here to stay and we anticipate continued demand for our solution. In terms of office life, we expect some employees to choose a hybrid model of working from home and coming into the office, including spending more time in our R&D lab with our very own robots. We are definitely eager to get back to traveling, and non-capsuled happy hours and fun days.