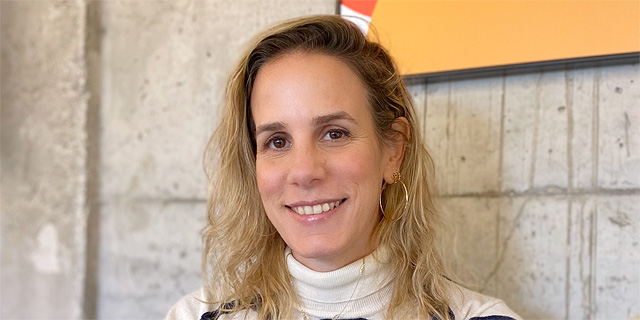 HR Post Covid
For riseup, it's Go Big, not Home
The old adage, 'go big or go home' needn't apply to the fintech company that moved office to keep its sense of community.
Not everyone likes working from home, but Covid-19 forced workers into patterns they may not have liked or felt comfortable with. After all, it can be hard to maintain two-meter social distancing measures in small offices, right? Not for riseup.
"Working from home was extremely disruptive for us and it took us time to regain productivity," explained Yael Alkalay, riseup's People and Culture Manager. "In September we made a strategic decision to move to a much larger office (about 1,000 square meters for 32 employees) so that all our team members could safely come and work together from the office complying with all the relevant health precautions."
Number of employees/locations: riseup has 32 employees and is located in Tel Aviv.
Professional background of HR Manager: I'm an experienced Senior Human Resources Manager with a history in the financial services industry. I led the Israeli site for Klarna, a global fintech company, for 7 years where I worked together with Yuval Samet (CEO of riseup). When Yuval reached out to me to join riseup, I was immediately excited about the possibility of being part of the team that was working on such an important product that creates so much value for its customers. In addition, I saw an incredible opportunity to nurture and develop a very unique culture at the company - one which invests hugely in its talent and their personal development in order to serve an important mission. On a scale of 1-10, how much did the coronavirus pandemic disrupt company operations? Covid-19 has made riseup very relevant and reinforced the demand for our product. We have grown exponentially in the last six months and continue to grow as people are looking for a solution that can give them some financial control in the midst of such uncertain times. Having said that, the crisis has posed huge challenges when it comes to preserving the company culture and teamwork. At riseup, we know that our team is the most powerful tool we have to serve our mission and achieve results. We believe deeply in teamwork and invest a huge amount as a company in building a culture that enables our team to collaborate and grow together.
Working from home was therefore extremely disruptive for us and it took us time to regain productivity. In September we made a strategic decision to move to a much larger office (about 1,000 square meters for 32 employees) so that all our team members could safely come and work together from the office (complying with all the relevant health precautions). Of course, the team was given the choice whether to come to the office or to continue working from home, but I'm happy to say that everyone was very excited about being able to work together from the same place again and almost everyone comes in every day.
What interesting technological tools do you use in employee management/recruitment? In terms of recruitment, most of our recruitment has been word of mouth - a friend bringing a friend. Our team has an amazing network and we have been very successful so far at growing organically. Our team works as autonomous squads and therefore communication tools are very important to ensure synchronicity and feedback from other squads. For communication within the team, we use Slack, Asana, and Workplace (Facebook). Workplace is our core tool for communication and transparency across the company; the squads use it to share, update, and receive feedback from the rest of the company, and managers use it to track their one-on-one sessions with their team and to get feedback from other managers. What positive and/or negative impact did the outbreak have on the human capital of the company? I think that Covid-19 strengthened the sense of community among the team. During the lockdowns, it was very important for me to be in regular contact with every team member to understand how they are coping. The beginning of the pandemic was a very stressful time for many people and it was crucial for me to know who needs support and in what area. For example, it became clear that some team members faced serious difficulties working from home while maintaining a daily routine with their children. We, therefore, made the decision to fund babysitters for everyone. This was one of the best decisions we made - it showed that we are really in this together and it greatly helped employees deal with the daily challenges brought on by the lockdown. Across the company, we upped the level of communication, from company syncs to daily squad check-ins to activities for the team or their kids. Although it was an extremely trying time, it was heartwarming to see how the team came together and how people supported one another - many team members took it upon themselves to initiate activities for the whole company. One such initiative was a "gifting chain" that we created where each team member gifted something from their home to another team member to help them get through the lockdown. It was a wonderful example of a simple activity that showed the power of community and strengthened the connection between team members. Another positive effect was that our company mission, the reason we come to work every morning, helped the team feel focused and effective during the settling and uncertain times. Having a way of feeling helpful in the midst of all of the chaos is something that is very meaningful - it is grounding and empowering. For me personally, it gave me a huge amount of drive to find the best ways to keep the team safe and productive in order to be able to serve as many customers as possible. What are the two major challenges that you are coping with these days? One of the greatest challenges that we are all facing is how to care for the wellbeing and the productivity of the team through a period that has been such a grind and so tiring. We've been through months of uncertainty and constantly changing plans which have been very demanding on all of us - having to find new childcare solutions from one minute to the next or suddenly having to go into isolation have become regular features in our daily lives. Combined with the fact that there are fewer social events and people aren't taking a vacation, this has created a level of exhaustion and burn out. I think it is important that we all acknowledge it and do what we can in order to take care of ourselves and our teammates. One thing that we have learned is that Covid-19 is (unfortunately) not a sprint but a marathon. The other major challenge that we are facing as a company is preserving our culture as we grow. We are currently 32 employees and we almost doubled our size through the pandemic. Growing fast is always complex, but growing fast during a pandemic is even more challenging. It is very difficult to make a new employee feel welcome and to get the vibe of the company through zoom meetings. Since we have returned to work from the office we have invested a huge amount as a company in order to bridge the gap that was created by the lockdowns. We have made great headway here and I can proudly say that we are in a totally different place than we were three months ago, but this is a challenge that will stay with us as long as we continue to grow and it is one of our top priorities. Are you actively recruiting? If so, what is the process and where can the applicants find you? Yes, we're recruiting! We are currently looking for developers, customer experience experts, a recruiter, and more. Our website is up to date with open positions
riseup.co.il/jobs
and you can apply through our website or send your CV to
jobs@riseup.co.il.