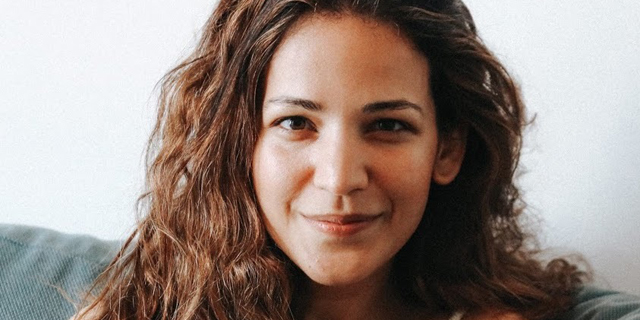 HR Post Covid
When the pandemic hit, Edtech company JoyTunes stuck by its nimble ways
By operating in small teams called 'pods,' JoyTunes managed to steer away from the iceberg known as Covid-19
When offices closed around the world, sending millions of workers to operate from their living rooms, it had the potential to disrupt countless businesses and operations. Fortunately for EdTech startup JoyTunes, their lifeboats were located in their core organizational structure.
"We have a slightly different organizational structure, working in small independent teams made up of the people necessary for executing a specific goal (designers, developers, product, musicians, creatives, marketing, data, etc.)," explained Michal Tirosh, JoyTunes' Technical Talent Acquisition Manager.
HR Leader: Michal Tirosh
Field of Activity: Educational tech. JoyTunes is reinventing the way we learn, play, and experience music, making it possible for anyone to play a musical instrument. With our top-grossing piano apps and the recently launched guitar learning app, we are on the fast track to building a global consumer subscription company, becoming the music education center of every household worldwide across instruments and demographics.
Office location: Tel Aviv, Israel
Professional background of HR Manager:
I have past experience as an HR and Hiring Lead from both startups and big companies. I joined JoyTunes two years ago when we were only 30 team members to grow a smart and resilient team.
How much did the coronavirus pandemic disrupt operations at the company?
We have a slightly different organizational structure, working in small independent teams (we call them 'pods') made up of the people necessary for executing a specific goal (designers, developers, product, musicians, creatives, marketing, data, etc.). This allowed our operations and velocity to remain nimble and strong. It's like a fleet of small ships heading toward a huge iceberg vs. the Titanic facing that same obstacle. Every ship (team) is lighter and can change course fast, adapting quickly to find the best action plan to work around this difficult time.
From the business perspective, we are experiencing significant growth, which has also increased our personal responsibilities and demands from our teams. People around the world took advantage of this time to develop and learn to play music, and our growth and engagement have proven how much value learning music brings to people's lives. We get endless messages from learners sharing how our apps have helped them get through these turbulent days - families come together around music, elderly people forced into isolation find solace and meaning in playing, children make real use of their time learning a real-life skill and have a good time doing so.
This type of do-good B2C product means we have a deep sense of commitment to our many learners, which fueled our drive even when it felt like things around were crumbling.
Naturally, the significant business boom and the strong drive while working remotely took its toll on the team and we had to adapt, like many other companies.
What positive and/or negative impact did the outbreak have on the human capital of the company?
Our policy during the pandemic stemmed from our fundamental approach that values trust and treats all our people as responsible professional individuals. As such, we were able to allow everyone to do whatever they need and feel comfortable doing. Parents who struggled with kids out of school could choose to stay at home and get help from us with babysitters, teammates who live alone and benefit from working at the office were encouraged to do just that.
We have also initiated what we call a "Care Bundle", offering support for each individual need, from sponsoring parental counseling sessions or babysitters to reimbursing therapy sessions and extra time off for those who feel burnout. There's no need to expense this or bring receipts if you don't want to, of course, it's a personal matter and we all trust each other. To encourage team building, we've made it possible for anyone to order a delicacy picnic basket and invite team members to join them on a real-life picnic in the open air, within the distance restrictions, of course. A great deal of thought has been invested into supporting and strengthening our team, which has been incredibly impactful for our people.
What are the two major challenges you are coping with these days?
The first one is maintaining the JoyTunes culture, our impact, the 'vibez'(!), and bringing new team members into the fold during Covid-19. The second is supporting our hyper business growth and continuing to add more value to music learners' lives during this time.
What interesting technological tools do you use in employee management?
Our emphasis during this time was less on technological solutions and more on adapting social interaction and maintaining our unique culture in remote and hybrid modes. We prioritized social interaction, good communication norms, and platforms, and lots of options to have fun together, workout, express ourselves, and feel part of the team at large.
Are you actively recruiting? If so, what is the process and where can the applicants find you?
Of course! We're in hyper-growth mode and we're recruiting Product Managers, Software Engineers, Product Data Leads, Product Designers, Growth People, and more. You can read more about our jobs at
www.joytunes.com
.
Which changes forced upon you by the circumstances will stay in place after Covid-19 is over, and which are you most eager to revert back to normal?
We still don't know how our routine will look after Covid-19. In a couple of months, we are moving into a much bigger space in Tel Aviv to accommodate our current and projected growth and we want the center of gravity to remain in the office. Our unique company structure and culture requires a real connection between teammates that fosters creativity, trust-building, and, yes, also a lot of fun. We will continue to be flexible to meet each team member's needs.