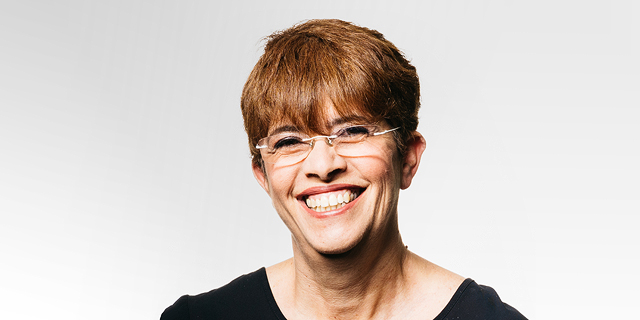 HR Post Covid
For Microsoft Israel, Covid-19 success rested in its Teams
As the world went to work from home, Microsoft was sitting on its very own video platform to conduct virtual meetings: Teams
Many companies around the world had to adopt third-party tools to help navigate the 'new normal' of working from home and via a computer screen for most of the day. Whereas many organizations purchased or downloaded new systems, Microsoft Israel had its very own integrated platform ready and waiting: Teams.
"Today, our entire recruitment pipeline is conducted via Teams," explained Ariella Shina, Country HR Director at Microsoft. "Because of the unique circumstances, we offer pre-interview support for applicants to ensure the virtual process goes smoothly." Ever since the outbreak, all of Microsoft's HR activities are conducted on Teams. "We even use it for Happy Hours and coffee breaks with colleagues," she explained.
Our flexibility was clearly evident as we rapidly adapted to work-from-home, trusting our people and allowing them to balance their work and family hours as they see fit.
While dealing with the repercussions of the pandemic, we kept our focus on the growth opportunities for our people. We did so by adjusting our training and learning events to the new reality, enhancing our inspirational activities to enrich our people especially when they're quarantined, and keeping our internal mobility program to allow people to develop and grow even from home. In the last nine months, we saw also many internal career changes of people taking within the company new exciting roles. The well-being of our people took center stage this year as we quickly prepared a comprehensive plan to cover their physical, psychological, and economic health. Our managers had special training focusing on empathy and active listening so they could extend optimal support to all of our people. What is the major challenge you are coping with these days? Our challenge these days is keeping our people engaged and connected to the company and to each other since we can only meet virtually. As HR this keeps us on our toes and requires us to innovate, think out of the box, and incorporate an element of surprise in our activities. We've created new routines for managers and teams and adjusted the company's meeting routines. Our emphasis on practicing empathy and active listening across the board is what enables us to address our people's changing needs. We have also started thinking about how teamwork will be changed when we return to the office. All of this reinforces our people's feeling of connection within Microsoft. We're witnessing a greater number of manager one-on-ones and team meetings at the onset of hybrid work. In addition, we begin each session with a few minutes of small talk, offering "coffee breaks" in Teams as well as enriching formation activities. Are you actively recruiting? If so, what is the process and where can the applicants find you? Absolutely. New work teams are forming all the time and we're always looking for excellent people who come with experience and expertise. Actually, if there was ever a time to join Microsoft, this is it! In an age of deep uncertainty, Microsoft can promise you a constant professional challenge, as well as a place where you can combine self-fulfillment with making a positive impact on the entire world. There's a well-known quote of our CEO Satya Nadella, that we use: "Don't think about just working at Microsoft, but Microsoft working for you, so you can realize your dream." These days we conduct video interviews via Teams and offer pre-interview support for applicants to ensure the process goes smoothly since it might be their first virtual interview. We ask candidates to tell us if they need to stop, or even reschedule the interview for a better time because we want to see them at their very best and we recognize the strain everyone is dealing with. Once we extend a job offer, senior staff members step in to help with the onboarding process. We created a Buddy program that assigns an appointed Buddy to each new employee to help ease them into the team, both professionally and socially. You can see our open positions here:
https://careers.microsoft.com/us/en/search-results?qcountry=Israel&rt=professional