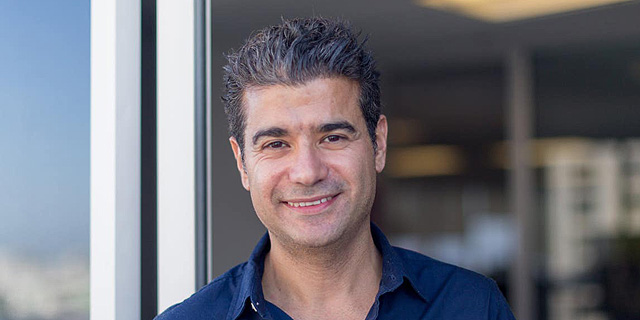 WalkMe prepares to go public at a $4 billion valuation
Unlike a slew of other Israeli companies who have chosen to merge with a SPAC, WalkMe has chosen to enter Wall Street through the front door
Golan Hazani
|
10:25 04.02.2021
Israeli website navigation company WalkMe Inc. has begun preparing to go public on Nasdaq. According to a person familiar with the move who spoke to Calcalist on condition of anonymity, the company, which developed a digital adoption platform to simplify user experiences on websites, has joined forces with Goldman Sachs and Morgan Stanley, who will be leading its IPO. WalkMe plans to carry out the move in the third quarter of 2021, assuming the U.S. stock market remains as accommodating to tech companies as it is now.
chosen to merge with a special purpose acquisition company (SPAC)
, WalkMe has chosen to enter Wall Street through the front door and prepare a pre-IPO prospectus. In an age in which most communications between a company and its clients is done digitally, companies need large and sophisticated websites that can answer a wide range of needs. WalkMe develops platforms that aid companies in carrying out digital transformations, enabling them to maximize their technological systems both from the user side, with guidelines and training, and on the analytics side, providing management with insights on what works and what doesn't, to assist in their rapid transitions to digital platforms. The company was founded in 2011 by Rafael Sweary, who serves as its founder and president, Dan Adika, who serves as its CEO, and Eyal Cohen, who has since left the company. What makes its product unique is that it can be integrated into existing websites as an additional layer without requiring the writing of code. The people at the company that operate WalkMe's system are not programmers, but rather members of the business' sales and service teams. While the first iteration of WalkMe's product was a sort of website guide, the current generation possesses artificial intelligence capabilities that can sense when users encounter difficulties and automatically complete their tasks. In 2018, WalkMe raised $40 million at a valuation of $1 billion. Its backers include Mangrove Capital Partners, EDBI, Insight Partners, Greenspring Associates, Scale Venture Partners, Vitruvian Partners, and Giza Venture Capital. The CEO of Mangrove, the company's first investor, predicted in 2019 that WalkMe would go public in 2020, something that didn't pan out. WalkMe's
last financing round
was in December 2019, when it raised $90 million in a round led by Vitruvian Partners and Insight Partners, which was investing in a series of Israeli tech companies at the time, at a valuation of $1.9 billion.