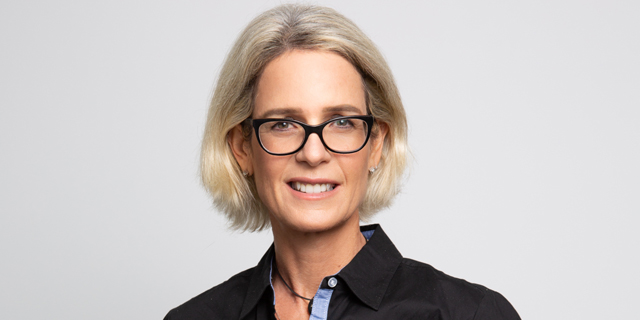 HR Post Covid
The world is no longer 'one size fits all,' according to Binah.AI
Covid-19 brought on a bunch of new tools and habits - it's time for companies to embrace personalization for their employees
"We are looking to foster (employees') sense of belonging, and promote enthusiasm coupled with self-realization and a larger feeling of being productive as a part of the whole," explained Michal Prato, VP of HR at Binah.AI. Speaking with CTech about the impact of Covid-19, she explained that it is important to get a sense of the needs of each employee, and not just the organization as a whole.
"The true challenge is driving these feelings in each and every one of us. After all, 'one size' never fits all, and what is good for one person is not necessarily good for another. The whole world is shifting to personalization. Employee management must adjust too."
First, we recently implemented a new ATS (Applicant Tracking System) that helps us streamline the hiring process, and make improved strategic and informed decisions for setting and achieving long-term HR and talent acquisition goals. The ATS is essential for a fast-growing company like ours. We communicate seriously and respectfully to each candidate, and the ATS helps us provide better outcomes and an excellent candidate experience.

We also use a number of sourcing tools: LinkedIn, Recruiter, GitHub, Stack-overflow, Twitter, and Hiretual. Programmatic tools and social media platforms enable us to send the right message to the right candidate at the right time, and via the right sourcing channel.

To keep our team and hiring managers connected and informed in the hiring process, we use Slack for recruitment. Information transfer is much faster and allows enhanced collaboration when everyone is in one place. We have found this to be particularly important when most of us are predominantly working from home.

We use Asana to list our business and personal to-do's, and our HR agile project planning to maintain productivity.

Our latest addition is a new onboarding tool kit to facilitate the employee integration process over any new hire's first 30 days. We have used this to create a well-structured onboarding program that allows new employees to integrate smoothly into the company, even while we are working remotely.

What positive and/or negative impact did the outbreak have on the human capital of the company? Without a doubt, Covid-19 forced our organizations to adapt, but no organization nor any of its employees imagined that the pandemic's impact would last so long and affect all of us the way that it has. The outbreak caught everyone unprepared. Some organizations responded quickly, being more able to adapt to the changing reality. Others are still digesting the situation. At the pandemic's outset, initial reactions included panic, paralysis, chaos, and uncertainty. Routines were disrupted, and the specific balance of people's lives was thrown out of kilter. The need arose to redefine the psychological contract between employer and employee, employees' commitment to the organization was weakened, the managerial role altered, and employee output indices required that managers evaluate by outcomes rather than work hours. While traditionally a manager may have been used to enforcing specific responsibility and role requirements, the emphasis shifted to focus on flexibility and coordination with at-home schedules and external constraints. Employees and managers alike report that the best thing to come of this period was the actuality of working from home: they saw their children more, and were able to manage their tasks with greater flexibility, relying on self-discipline and mutual trust, and therefore less micromanagement. It turns out that these changes actually heightened employee commitment and responsibility towards the organization. The employee also enjoys a greater degree of freedom to self-manage the "when" and the "how" of their workloads, based on their own personalities, work ethic and style, and motivations.
We are also cognizant of the fact that many employees want, and are asking, to return to the workplace. Increasing numbers of employees seek proximity to others, as is typical of human nature. Currently, employees are more exposed on a personal level to how others' are functioning from home and the ways in which they are dealing with the daily struggles of working remotely. This creates a different kind of relationship between colleagues, based on shared experiences, and therefore I have seen interactions go far beyond the typical water cooler socializing that we may have been used to. From-home interactions include team meetings where work is not discussed at all, social interactions where employees share about themselves and how their week was, and once a month we meet via Zoom for an interactive session connecting everyone, discovering that additional groups have formed based on shared hobbies and interests.
The new situation has led organizations and employees to plot new routes, create added values, share their narratives, and seek greater meaning. We're also aware of the level of turnover that many organizations have experienced since the pandemic began. In fact, head hunters have had a field day! When I look at the dozens of employees on LinkedIn, a very high percentage changed jobs during the past year. Employees sought anchors, a grip on something certain. In many cases the companies where they were working either did not manage to survive the crisis or were forced to downscale staff, which introduced uncertainty and lowered morale, often encouraging staff to look for job security and business continuity elsewhere. There was an evident swing from being an employees' market to an employers' market because employees have become more fearful of finding themselves unemployed. If in the past an employee was offered a salary of 1,000 NIS ($307) per month more elsewhere, the employee would likely have left the current position without thinking twice. Currently, more and more employees are appreciating their current workplace and are fearful of jumping too quickly into another organization and then possibly finding themselves without work. In other words, employees are hesitant to risk their livelihoods.
What are the two major challenges you are coping with these days?
We are a young organization and still growing our organizational framework at both the strategy and the cultural level. At this stage, structuring our infrastructure in preparation for significant growth in all areas is a big challenge that we're working on. The greatest challenge is to get the organization working at optimal efficacy, so that R&D and the other departments communicate tightly with one another, and undergo coordinated work processes that are not at all siloed. We want to feel confident that together, Development produces a quality product; Sales upholds commitments to clients; and that every employee understands their role in the value chain, the interdependence of their work, its impact, their areas of responsibility, and how they are measured. For us, it is important that every employee feels connected to the product and the company's business targets. These challenges require systems of technological support, process management, a uniform intra-organizational language, ongoing interaction and information flows, and the ability to problem-solve on the go. We need to stay focused on making the right decisions at the right time, and recognize where it's possible to make a smart shortcut to progress fast, but also where it is vital to be super-precise to focus on quality. Documentation is vital (we are in stages of certification submissions to the FDA and CE), as is coordinating expectations within the organization relative to our clients. Our goal is that all employees understand the bottom line: that we are all each other's clients, inside and outside the organization. Are you actively recruiting? If so, what is the process and where can the applicants find you? We are definitely recruiting. In 2020, almost 50 new employees joined us. In 2021 we expect to double our employee headcount. We are recruiting in almost every department: Engineering, Research, Marketing, and Sales. Our recruiting process usually begins with a 15-20-minute phone interview that allows us to determine whether the candidate meets our qualifications and our expectations and whether our goals align. In the next stage, the candidate will be invited to additional onsite/video interviews with management, staff, executives, and other Binah.ai members. The interview can be either one-on-one or could be in the form of group interviews with the hiring committee, depending on the position. A brief at-home project will also be assigned. The final interview usually includes an HR interview to gather more in-depth personal insights. Lastly, we run a reference check. We believe in providing an efficient, pleasant, and respectful recruiting process, which includes regular contact with our candidates to keep them updated on their candidacy status. Applicants can find us through our Job Boards and career site, and through our LinkedIn, Facebook, and Glassdoor pages. Which changes forced upon you by the circumstances will stay in place after Covid-19 is over, and which are you most eager to revert back to normal? The hybrid working model and the flexibility achieved in the organization - employee relationship must be preserved. Organizations that try to snap back to formal ways of working will lose quality human capital and be less attractive when recruiting talent. Organizations should be maintaining or adopting a model of "when, where, what" which allows employees a degree of choice and a flexible working environment in their daily management, training, and personal and professional development and progress. This is the true name of the game in today's world of employment. What is needed is creativity, losing the traditional norms of thinking and management, structuring a relationship of trust, and heaps of open communication and connection. The organization's information must be far more available and accessible, and managers must have a finger on the pulse of the organization as a whole, and of their team members, holding far more frequent feedback conversations than merely once a year. In line with this working premise, we provide each employee with a budget. Part of it can be used to develop and realize an aspect of the employee's own area of work, and part will be for use in the team around a shared task. We have also introduced a process where each manager and employee are required to conduct an open dialogue every quarter at least, to ensure that they build constructive communication, targets to follow-up upon, and intelligent interpersonal connections. As HR, we hold conversations with our employees at least once every quarter to identify systemic and specific problems requiring intervention or handling, and to stay aware of how the organization is managing and what problem areas or action items there are to focus on. All teams hold daily meetings each morning, with an open camera. The day's points are run through with a focus on tasks. We have a very active WhatsApp group for the entire company, covering professional and cooperative issues from recommendations for activities to recipes! Coordinating expectations between the organization, manager, and employee needs to be based on flexibility. These must utilize innovative models that see the person and the person's needs and the challenges that each employee has. This will preserve high-level motivation, morale, and job satisfaction so that at the end of the day, everyone benefits and the organization profits from higher quality performance from its employees. We are looking to foster their sense of belonging, and promote enthusiasm coupled with self-realization and a larger feeling of being productive as a part of the whole. The true challenge is driving these feelings in each and every one of us. After all, "one size" never fits all, and what is good for one person is not necessarily so for another. The whole world is shifting to personalization. Employee management must change too.