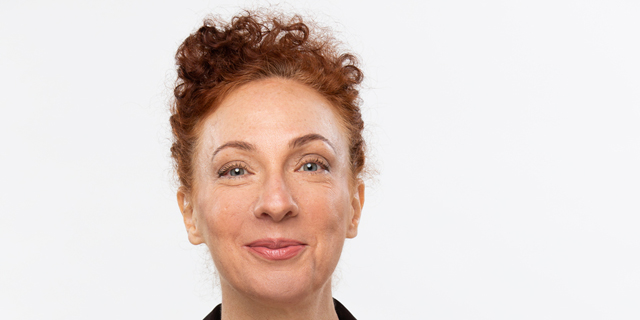 HR Post Covid
Our workers were hired during lockdowns and social distancing, says The First Digital Bank
The hybrid model doesn't work for everyone. At The First Digital Bank, employees could choose to work permanently at the office if they wanted to
"The hybrid work model is here to stay," explained Dana Goren Matalon, CPO at The First Digital Bank. Ever since its founding during Covid-19, it has been able to stay open due to its label as an essential service. "We allow employees to choose from two work models: 'Resident' and 'Traveler'," she told CTech. "Employees who work in the office on a regular basis (Residents) are given fixed work stations and parking, while employees who come to the office up to three times a week (Travelers) can choose from a selection of designated work stations, based on their availability."
Company name: The First Digital Bank (In Setup)
HR leader: Dana Goren Matalon Field of activity: Banking, Finance Number of employees/location: 100, Tel Aviv Professional background of HR Manager: Senior VP of global HR Departments with over 20 years of experience in hi-tech organizations, including 888. On a scale of 1-10, how much did the coronavirus pandemic disrupt operations at the company? The First Digital Bank was established during the coronavirus pandemic. When the virus began to spread, we had a small team of just 25 employees; most of our workers were recruited while the country was in lockdown and social distancing measures were being enforced. The employees who joined us during this challenging period had faith in our vision for the bank, as well as our ability to disrupt the broken, traditional banking system, which we trust with our money but don't really believe in. When considering a new place of work, Generation Zs seek not only money and benefits. They also want to connect to the organization and the product. Employees who join us want to come and build a different kind of bank, the kind that they and their family would want to do business with, using the latest, most innovative technologies.
Also aligned with this vision is our office design. During the pandemic, we settled into our new home at 3 Aminadav Street in Tel Aviv. Our walls are transparent, not only for design purposes but also to reflect our belief that excellence and transparency reflect our core values and hence: transparent banking shouldn't profit from the client's financial pains and more than that – our communication with our employees and customers should be transparent. We also embedded a slogan "big heart," as part of our essence and we do our best to treat our employees and customers (in the near future) with a big heart.
During this period, we recruited over 70 new employees through virtual interviews. Only in the final stage were the candidates asked to visit the offices and get a feel for the place. We were amazed that of the 100 employees who joined us, only three arrived through recruiting agencies; the others came through our employee referral program. As the bank is an essential institution, we were given permission to work from the office, in accordance with Covid-19 regulations. What interesting technological tools do you use for employee management/recruitment? We use the 'Hi Bob' human resource management system to meet our employees' needs and our organization's pulse, as well as the 'Comeet' system for recruiting. What positive and/or negative impact did the outbreak have on the human capital of the company?
Most of the employees don't know each other very well; we don't have the history of working together that fosters company culture and elicits strong memories of cohesion. To deal with this challenge, we continue to work to create that culture and an organizational language and pride even in times of social distancing. As most of the employees were recommended by former colleagues, some were able to rekindle their working relationship and have found that they "speak the same language" at this job as well.
Language-wise, we surrounded our walls with funny slogans – a sign in the restroom states "mirror mirror on the wall – who is the fairest banker of them all," or while taking the stairs you can find a slogan "small steps create big difference." Our fridge is also decorated with lyrics from a song reading "same fridge but with such a different approach." We walk the talk, we want to make sure those who join us relate both professionally and personally to the DNA we are trying to create here – which was one of the first management discussions we held during our first month of existence. We are seeking people who can catch any ball that is being thrown in the air – we call it "round people" meaning people who can think wide as opposed to people who like working in silos. We are at the establishment phase in our organizational life so we are currently seeking entrepreneurial elements in our employees, self-motivated people rather than those who need clear directions and boundaries. For engaging employees with that DNA and taking advantage of the time between lockdowns, we meet in capsules, order sushi, and have a near-daily 'Happy Hour' with drinks. Before the last lockdown, we held a picnic (also in capsules). The Israeli band ' the Giraffes'' even dedicated a song to us, highlighting our advantages as a bank without branches or hidden commissions. What are the two major challenges you are coping with these days? The first challenge with which we are coping is directly related to the bank having been established in the middle of a global pandemic: creating a connection within the organization and its employees. One of the benefits of being a technology company with a banking license is our ability to couple the fast dynamic of a startup with the stability of a bank; stability which is much-needed in days of uncertainty. The experience is much like that of being a young couple with very wealthy parents. This safe zone allows us to run fast and make decisions relatively easily. A second challenge is that of our employees facing a heavy workload and having to meet the goals and tight schedules linked to building a bank from scratch, while working from home, often, with small children in tow. To help resolve these challenges, the CEO holds a weekly meeting, via Teams, during which he speaks to all of the employees, raises red flags, and asks the employees to raise red flags of their own – we are a transparent organization, everything is out in the open. We can all work remotely and we made efforts to make the working environment at home as comfortable as possible. Acting with "big heart" was also demonstrated by offering employees babysitting services during the lockdown of our education system. Are you actively recruiting? If so, what is the process and where can the applicants find you? We are constantly recruiting. We are currently searching for specific developers (Java and mobile) and data security people. All information is available on the bank's
LinkedIn
profile and
Twitter
as well. Which changes forced upon you by the circumstances will stay in place in the aftermath of Covid-19, and which are you most eager to do without? The hybrid work model is here to stay. We allow employees to choose from two work models: 'Resident' and 'Traveler.' Employees who work in the office on a regular basis (Residents) are given fixed work stations and parking, while employees who come to the office up to three times a week (Travelers) can choose from a selection of designated work stations, based on their availability.