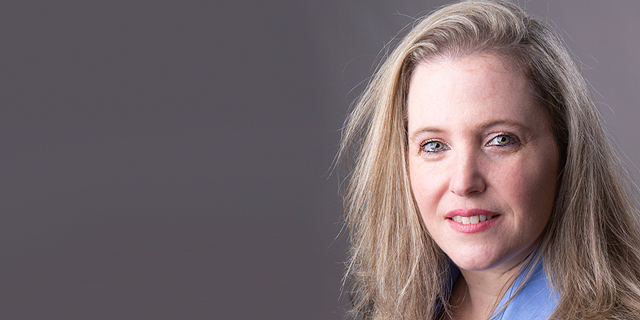 HR Post Covid
Having our employees in one room is "priceless", says Synamedia
While the world may have gotten used to video calls and hybrid work models, you still can't beat having the whole company together
"Working in a hybrid model was forced upon us but will now be our new norm," explained Stavit Kavas, HR Director EMEA at Synamedia. "It will allow our employees the flexibility to work both at home and in the office and also allow us to use less office space than before."
However, according to Kavas, the company is most eager to be able to have all company meetings face-to-face and team meetings where all employees are in one room. "It's priceless," she added.
The increased engagement is obviously increasing the productivity and efforts of our employees and their strength to deal with what's at hand. We have also recruited great talents during this outbreak and have changed some of our demographics (younger employees, more female talent) to reach our goal of increased diversity in technological positions.
What are the two major challenges you are coping with these days? Our biggest challenge is making sure our employees are managing their health and that the burnout rate is low while keeping productivity high. This long period of working intensely over the Teams platform and managing kids and families at the same time is taking its toll on people.
Another challenge is making sure we keep innovation and networking flowing between employees even when we are not together drinking coffee or chatting in the corridors.
In addition, we are moving to a new building after 17 years in our current building. It's a huge mind shift for our employees as we are moving from closed offices to an open/team room floor plan. We have been investing lots of effort around this change, including the development of our hybrid work model, and actually, Covid-19 was helpful in the fact that we moved to a capsules/hybrid model even prior to the move to the new building. Are you actively recruiting? If so, what is the process and where can the applicants find you? We currently have many open positions. We hire a very large percent of our new employees through our employee referral program, an employee who refers a friend gets $1,500-$2,000 for a candidate that is hired. We also do a lot of sourcing through LinkedIn.
We can be found on our careers website and also on LinkedIn.
Which changes forced upon you by the circumstances will stay in place after Covid-19 is over, and which are you most eager to revert back to normal? Working in a hybrid model was forced upon us but will now be our new norm. It will allow our employees the flexibility to work both at home and in the office and also allow us to use less office space than before. I'm most eager to be able to have all company meetings face-to-face and team meetings where all employees are in one room. It's priceless.