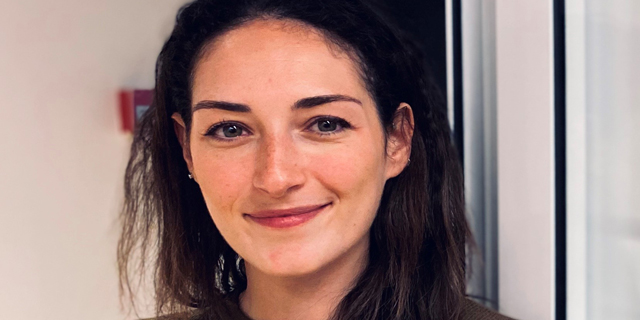 HR Post Covid
Israeli startup myInterview helped HR teams during Covid-19 - but who helped them?
For departments that now rely on video services, myInterview was perfect. But managing this new demand created different challenges for the company during a pandemic
"Our platform offers solutions to many of the key problems that companies and HR managers have been facing, such as handling an over-inflated candidate pool, tightening budgets, and social distancing measures," explained myInterview Account Executive, Ellie Angell.
The company, which helps talent acquisition managers streamline the interview process with video tools, has experienced 500% growth since 2019 - and now manages its own growth as well as helping other companies operate smoothly during the pandemic. "It may sound ironic that an HR-tech company would be facing many of the growing pains that we are helping our clients handle, but in fact, it is these very challenges and real-life experiences that have helped shape the continuing development of our solution, to help serve our clients even better."
What interesting technological tools do you use in employee management/recruitment?
We offer a smart video platform that enables companies to improve how they recruit and hire, and naturally, we have been able to benefit from our own smart system during this period of social distancing and remote work and identify some superstar talent for our growing team.
Our goal has been to reinvent the way that candidates apply for jobs and how companies interview them, using a video platform that lets candidates demonstrate their unique personalities, passions, and skill sets, not just list their qualifications on their CV. When the pandemic hit, demand for our solution soared, as companies found themselves scrambling to implement new ways to interview and review candidates from a distance. Many found that the myInterview system was the perfect answer.
The myInterview platform is more than just a video interview solution. Using machine learning algorithms built by our diverse team of data scientists and behavioral psychologists, we help companies find the best match for their positions – not only regarding skill sets or capabilities but with regards to the equally important company culture and personality as well. Hiring is such a crucial and key issue in peoples' lives – that is why we always put the candidate at the center of our endeavors, making sure that the process is people-focused, as much or more as it is company-focused. What positive and/or negative impact did the outbreak have on the human capital of the company? The pandemic allowed us to see that it is possible to grow at a rapid rate even during periods of working-from-home. Like many, we at myInterview have been able to spend more time with our loved ones and perhaps realign our work/life balance, without having to deal with long and strenuous commutes – though naturally all that has come with its own challenges. Thankfully we have been able to maintain our office culture by being creative, mindful, and energetic about keeping it alive and kicking, and our inter-office communication has adapted and expanded immensely due to the situation. We are also in the process of growing our company and adding new personalities to the culture and team, which has been absolutely thrilling. One negative is that we haven't been able to fly between Israel and Australia to visit our other office location teammates and Guy, our co-founder, who is based there. Of course, we try to make up for that the best we can by keeping our channels of communication open and lively. What are the two major challenges you are coping with these days? Due to our hyper-accelerated growth this past year, one challenge has been adjusting to the swift pace of change remotely. This comes in parallel to helping clients old and new adapt to the "next normal" as remote work remains the rule and not the exception in many offices. We would have liked to have been able to onboard and train new team members in person, and while collaborating digitally has come a long way, it's not the same as sitting in the room with your team. We firmly believe that as companies recognize the advantages of our video interviewing platform, our current growth trajectory will continue even when the pandemic is behind us, which is why we continue to lay the groundwork for expansive growth into the future. Are you actively recruiting? If so, what is the process and where can the applicants find you? Yes, we are currently hiring! Check out our open positions
here
, both in Israel and Australia. We are looking for talented and motivated individuals who are looking to grow with us, who are aligned with our core values, and who will help us and our company flourish. Which changes forced upon you by the circumstances will stay in place after Covid-19 is over, and which are you most eager to revert back to normal? We are most excited to get back to the office and to be able to work together again, in person, whatever that may look like in the coming period. That said, smart video interviewing and its enormous advantages are here to stay. We've heard from our many candidates and company partners that from their perspective, video is here to stay. The challenge, therefore, is to continually ensure that we're providing the best experience for everyone so that video will continue to be seen as the obvious go-to for the first stage of employers and candidates interacting. Hopefully – that face-to-face interview will be actually in-person as soon as possible!