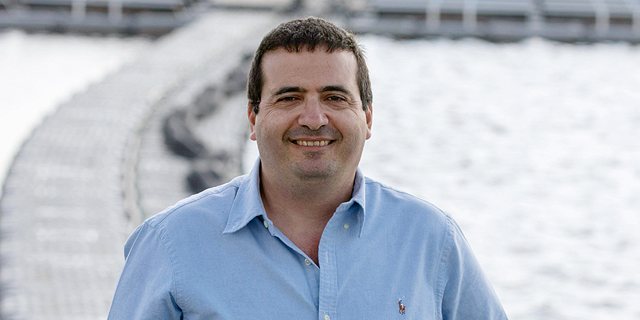 Nofar Energy to acquire Tesla storage systems bolstering its renewable power capabilities
Chairman Ofer Yannay sees the arrival of electric vehicles as a game-changer for the entire energy sector
Ron Friedman
|
11:35 17.03.2021
Israeli renewable energy company Nofar Energy is on a roll. On Tuesday the Tel Aviv listed company announced that it had signed a $30 million framework agreement with Elon Musk's electric vehicle company Tesla to purchase energy storage systems with a capacity of at least 100 megawatts of power for about a year and a half, between the end of the year and March 2023.
According to the company, these systems will enable it to construct solar facilities with a 150-megawatt capacity that can be connected to the national power grid by the end of 2023. Together with its existing facilities, the move will enable Nofar to reach an accumulated capacity of 1,000 megawatts (one jigawatt).
The deal with Tesla comes on the heels of another landmark achievement for the company, which just last week celebrated the activation of its own energy storage unit in Kibbutz Nir Yitzhak in southern Israel. The unit, the first of its kind in Israel, along with Nofar's solar conversion plant, will make the small community energy independent.
Speaking to CTech earlier this week, Nofar Energy's founder and Chairman Ofer Yannay estimated the company's milestone was a harbinger of much more still to come.
"What we were able to do in Nir Yitzhak can be scaled up substantially. In a week we will be completing the same process in another Kibbutz and next year we will already be speaking in terms of double digits," he said.
According to Yannay, the field of energy storage is a game-changer not only for his eight-year-old company but for the entire field of renewable energy. "Demands are going to be enormous. Not just from Kibbutzim, but from corporations and real-estate developers too," he said, noting that the main drawing factor is the arrival of electric vehicles.
"The current capabilities of the grid simply can't sustain the demand that the entrance of electric vehicles into the Israeli market will produce, and I don't think anyone has given enough thought to that," said Yannay, estimating that in the next three years 4-5 million electric vehicles will be operating in Israel alone.
So confident is Yannay in the market's potential, that he is adding electric fleet charging management capabilities to his company's already impressive list of offerings that includes end-to-end management of solar energy projects that are either ground-mounted, rooftop-mounted, or — another Israeli first— floating. "We are currently developing such a system and plan to run ahead with it," Yannay said.
Unlike most other renewable energy companies, Nofar Energy oversees the entire project from planning and development, through permitting, engineering, financing, construction, and operation. "We are a company that's focused on business, not on dreams. We want to be part of every stage of the process, from innovation to execution," he said.
Yannay explained his affection for working with Kibbutzim, a uniquely Israeli form of semi-communal rural living, which nowadays functions on a corporate-like model. "Kibbutzim are like a wonderful small laboratory, a corporate entity with a balance of tens of millions of dollars, which possesses a pioneering and entrepreneurial spirit," he said. "The moment I began working with them it was a love affair, despite the fact that I personally come from a radically different upbringing as an urban kid from a religious background."
Affection aside, Yannay has no plans to contain his company's operations to the local ecosystem. With projects currently running in Italy and in Spain, he is targeting future expansion to other locations, with North America being number one in his sights. He believes that with the world finally understanding the importance of substitutes to fossil fuel energy and people paying more attention to where their energy comes from, and at what environmental cost, together with Nofar Energy's ability to rapidly deploy projects at a large scale, there is no limit to how far they can go.
Hezi Sternlicht contributed to this report