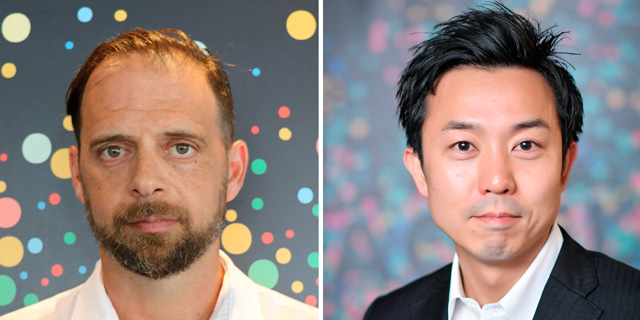 Expert
Opportunity for Israeli startups: Japan is seeking innovative green technologies with a new $19 billion government fund
Japanese Prime Minister Yoshihide Suga announced a 2 trillion yen fund for ecological businesses and innovation to achieve zero net carbon emissions by 2050
Tal Chen and Daiki Moriyama
|
11:15 04.01.2021
"Our country needs a source of growth in the post-corona era", said Japanese Prime Minister Yoshihide Suga at a press conference on December 4th, "and the core of that growth will be green and digital."
Digital-related efforts have already begun immediately after the Suga administration was inaugurated in September 2020. Japan has been lagging far behind other countries in digitizing procedures, as exemplified by its stamp culture, but the Covid-19 pandemic has made it imperative for Japan to take action.
Suga has designated the promotion of Digital Transformation (abbreviated as DX) as one of his administration's top priorities, and preparations are underway for the Digital Agency launch on September 1st, 2021. Besides, JETRO (Japan External Trade Organization) has already launched projects to promote DX through collaborations between overseas and Japanese companies. The overseas target countries include Israel, in addition to ASEAN and India, which is a great opportunity for Israeli startups interested in the Japanese market.
In addition to DX promotion, green initiatives will now be in full swing. The Suga administration has earmarked 1 trillion yen ($9.7 billion) to promote DX, and is expected to double that amount further for green-related projects. To achieve zero net carbon emissions by 2050, Suga announced a 2 trillion yen ($19.4 billion) fund for ecological businesses and innovation.
Japan is a country with scarce energy resources and a very low energy self-sufficiency rate. According to the International Energy Agency (IEA) "World Energy Balances 2019", Japan's self-sufficiency rate in 2018 was 11.8%, ranking 34th out of 35 OECD countries. Due to the accident at the Fukushima nuclear power plant following the Great East Japan Earthquake in 2011, diversification of power sources has become an essential theme in Japan. Given that energy-derived CO2 accounts for 85% of Japan's greenhouse gas emissions, Japan needs to make structural changes in its energy and manufacturing industries, which will require innovative technologies.
According to the Japanese Ministry of Economy, Trade and Industry material released in December 2020, this new fund will provide continuous support for the next 10 years to develop and deploy innovative technologies to society. The targeting technologies mentioned in the document are the following 3 areas.
Electrification and greening of electricity (next-generation storage battery technology, etc.)
Realization of a hydrogen-based society (technology to supply and use large amounts of hydrogen to decarbonize the heat and power sectors, etc.).
CO2 fixation and reuse (carbon recycling to utilize CO2 as a raw material or fuel, etc.)

Even after the outbreak of Covid-19, Japanese investment in Israel has been increasing. The amount of investment in the first half of 2020 exceeds the one in the first half of 2019. Japanese companies are said to be slow in decision-making, but the change in work style due to Covid-19 has made Japanese companies' decision-making process more flexible. For example, we are witnessing investment decisions being made solely online, whereas Japanese companies were culturally focused on face-to-face communication in the past.
Until now, collaborations between Israeli startups and Japanese companies have mainly been in the areas of healthcare, automobiles, cyber, etc., and not many green relationships have been established. On the other hand, Israel has raised innovative startups that are developing new renewable energy technologies. Considering that there are few green-related technology startups in Japan, it is natural for Japan to pay attention to Israeli technology in response to Suga's green policy.
In the last week of 2020, Israel's Ministry of Economy announced that in March 2021, the 3rd Japan-Israel Economic and Innovation Policy Dialogue would take place between both MoEs. It will be the first time in more than 2 years since the last 2nd Japan-Israel Economic Dialogue held in January 2019, where the former Minister of Economy, Trade, and Industry of Japan, Hiroshige Seko, visited Jerusalem and signed a Memorandum of Cooperation in the field of digital health. The government's symbolic actions will significantly impact Japanese companies' investment trends, so it is worth keeping an eye on whether green and digital will be on the policy dialogue agenda.
Tal Chen is a Partner of Corporate Finance TMT (M&A) & Services to MNCs, the Co-Leader of Deloitte Catalyst at Deloitte Israel. Tal has provided more than 30 technology scouting projects for MNCs, and majority of these projects were for Japanese corporations.
Daiki Moriyama is the Japanese Clients Executive at Deloitte Israel. Daiki has been based in Tel Aviv since 2018 and currently is the only Japanese working at BIG4 in Israel. Daiki is engaged in various projects between Japan and Israel for Japanese corporations, Israeli startups, and both governments.