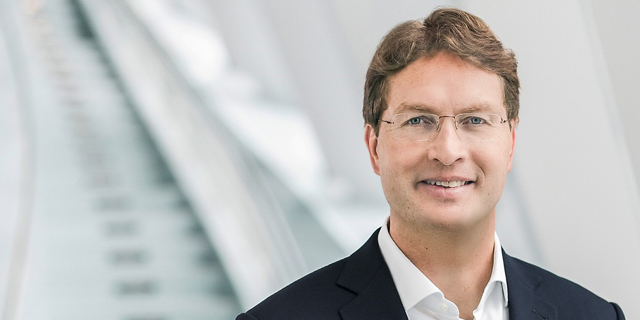 "Digitization is the key to our success," Mercedes chairman says at Axis Tel Aviv event
This year's Axis Tel Aviv conference focused on mobility, retail, fintech & cyber, and technology media
James Spiro
|
14:09 18.03.2021
"From development and production to the car user experience, digitization is the key to our success and is present in everything we incorporate in our cars today," Ola Kallenius, Chairman of the Board of Management of Daimler and Mercedes-Benz Corporation said at this year's International Innovation Conference Axis Tel Aviv, which was held virtually. "Artificial intelligence, algorithms, and everything that can be learned and analyzed is the future of mobility," he added, presenting his vision for the future of Mobility, noting two major trends leading the development of the automotive and transportation world: digitization and de-carbonization.
Regarding plans to steer de-carbonization, Kallenius revealed that Mercedes is "implementing its Ambition 2039 strategic plan to move to a neutral carbon balance - for its factories and in electric vehicle development. Not because we must, but because we want and understand the importance of preserving the environment and sustainability."
As the keynote speaker, Kallenius opened the conference and welcomed a group of experts, including Alan Patricof, Founder of Apax Partners Private Equity, Greycroft VC, and current Chairman of Primetime Partners; Bill Reichert, a Partner in Pegasus fund; Justin Borus, Founder and Managing Partner of Ibex Investors; and Michael Wolf, CEO of the consulting firm Activate, who was also a keynote speaker.
"While we hope to organize in-person events again soon, we've developed expertise in making virtual events effective for networking, learning, partnerships, and dealmaking," added Jason Weiss, COO & Head of Deal Flow at Axis Innovation.