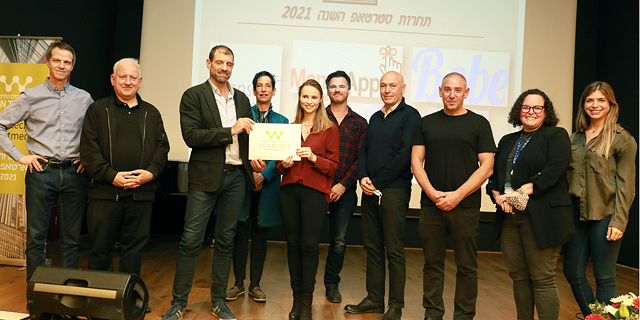 Obie wins 'Startup of the Year' competition by Mediterranean Towers Fund
The game, made by Eyeclick, offers an interactive console for those of advanced age
James Spiro
|
13:45 19.04.2021
Mediterranean Towers Ventures declared the winner of its fourth Startup of the Year Competition. Obie, which is a product that helps encourage physical and mental gaming for the elderly, beat out four other finalists and will now head to the international final of the Startup of the Year Competition for Technological Solutions for the Third Agers.
The competition was led by Dr. Yael Benvenisti and judged by industry leaders such as eBay representative, Gadi Michaels; former chairman of Bank Hapoalim, Yair Seroussi; executive partner of BDO, Shachar Ziv; chairman of the Mediterranean Towers, Motti Kirschenbaum; CEO of the Mediterranean Towers, and others.
The remaining finalists included DONISH HEATH, a remote no-touch system that monitors medical indicators; Balanseat, which helps improve the balance of patients with unusual walking patterns; MemoApp, a robotic monitor developed for those with reduced functionality; and Bobe, a system aimed to help manage senior communities in day centers.
Mediterranean Towers Fund invests in early-stage technology companies that develop solutions for the aging community - the fastest growing population segment in the world.