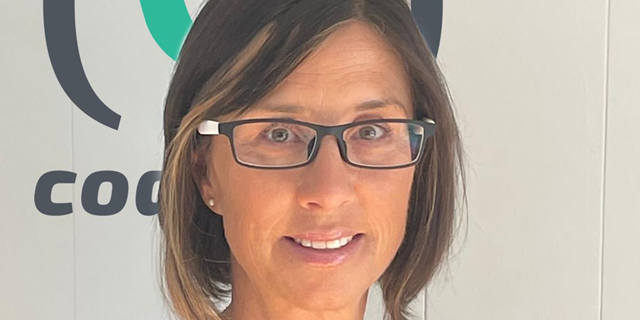 HR Post Covid
How do 'Codefreshers' settle into the job?
At Codefresh, special attention is made to new employees who may be starting their new adventures from home
"We use many modern tools like many other companies, to attract, hire, and engage our employees," explained Orli Remez, VP People & Culture at Codefresh. "We have automated the hiring and onboarding processes using Greenhouse and BambooHR, so our new Codefreshers enjoy a smooth and seamless entrance into their new roles.'
As well as leaning into HR Tech, the company also built a 'get to know our Codefreshers' social media campaign, including personal testimonials of other Codefreshers and why they like working there.
Number of employees/location: 80 employees in Tel Aviv, Belarus, Ukraine, Greece, Berlin, Costa Rica, and the USA.
Professional background of HR Manager: I have more than 20 years of both startups and corporate HR experience, holding senior positions in global software companies including Mercury Interactive, HP Software, BMC Software, Castlight Health, and BigPanda. My true passion is in creating workplaces where people can perform at their best. My main professional background is building a strong culture through employee experience, talent acquisition, people development, leadership development, and organization development. On a scale of 1-10, how much did the coronavirus pandemic disrupt the company? As a global company that has talent-based worldwide, we already had the mindset, routines, and structure to operate remotely. On a scale of 1-10, I believe the coronavirus pandemic disrupted us in level 6 for a few months while overcoming it very quickly and adding and developing whatever we were missing to keep going and do what we do, not compromising and pushing for excellence. One of the main impacts was around planning massive person marketing events and a partition in marketing events. For that, we have also prepared with the needed workforce. When we realized this plan needs to shift dramatically, we found a way to help some of the people we have hired to grow into the new reality required and develop our online marketing strategy.
Examples of things we have improved dramatically to make sure we stay in close touch with our employees:
Increase time for the team to socialize: Local and global Happy Hours, 1:1's coffee talks, roundtables, celebrate personal events, active Slack channels focused on people's areas of interest, open sessions with leadership, and cross-functional sessions (for example R&D/Support). We also provided a budget for employees to build their work offices so they can have a pleasant and supportive working environment. Implement OKRs (Objectives and Key Results): For better alignment, focus, and collaboration and measuring ROIs (return on investments). Satisfactions survey: Introduce the org with an engagement survey which helps to get an org pulse. Implement a feedback process to know where they stand and grow to areas they need to get better at or close the gap. What interesting technological tools do you use in employee management/recruitment? We use many modern tools like many other companies, to attract, hire, and engage our employees, such as Greenhouse (ATS), BambooHR as a people repository, Slack for communication, Jira, Monday.com for project management, and more. Things we do on top of the more common practices are:
Working hand in hand with our marketing team to continue building our employer brand. Our main goal is really to tell the story of what it means to work at Codefresh. We do it through ongoing employee testimonials, sharing simple photos from events (and we have many of them), and invest a lot of time and resources to bring our teams together.

Build a 'get to know our Codefreshers' social media campaign, including personal testimonials of our Codefreshers and why they like working with us.
We have automated the hiring and onboarding processes using Greenhouse and BambooHR, so our new Codefreshers enjoy a smooth and seamless entrance into their new roles.

What positive and/or negative impact did the outbreak have on the company's human capital? Positive: While we are already a people-focused company, it actually took our focus on people to another level. Making a lot of our processes much more personal such as hiring, feedback on a constant basis and not a week without a happy hour or casual togetherness time. We also put more investment into internal communication, making sure we balance between all of our communication channels yet use them all! On the hiring level, we have intentionally decided to continue and grow globally where we find talent and not specifically in specific areas. This gave us a lot of freedom and opportunity to hire great talent where we found them. We got to know each other on a much more personal level. Working from home offers an intimate opportunity to get to know people while they work from their living rooms and even garages.
We have done cooking workshops, origami, chocolate workshops, wine tasting, beer tasting, and…..even brought the San Diego Zoo
Negative: No doubt, working remotely creates a challenge to 'disconnect,' and as a result, employees can get burnt out. We pay very close attention to this effect and make sure to encourage our employees to take time to disconnect. We also offered a free 1:1 coaching session leveraging the TaskHuman platform so people can decide when and how to recharge themselves. We also have an unlimited PTO and truly encourage our team members to use it as needed. What are the two major challenges you are coping with these days? Scaling: Like any fast-growing company, we need to grow fast while ensuring we focus on the right things, bring the right people, without compromising, and build the mechanisms across our functions to enable all of this to happen. It is a challenge when you do it with the right group of people, and in our case, the challenge turns to motivation and a sense of purpose. Focus: There are so many things to do to make a company a successful one. Being selective and strategic is always a challenge. This is why we also implemented OKR a year ago.
The challenge is more to decide what not to do while what is very helpful, in our case, is that we are clear on our strategy.
Telling our story: We are a very unique company with an exceptional culture. We do a lot to share who we are, how we work, what we believe in, like this article, yet it's always a challenge. Continuing to break through the 'noise' is a challenge for any small business but I strongly believe we are on the right track! Are you actively recruiting? If so, what is the process, and where can the applicants find you? YES! We never stopped hiring. All of our open positions show up on
our website
and
Linkedin page
Which changes forced upon you by the circumstances will stay in place after Covid-19 is over, and which are you most eager to revert to normal? We have always worked in a hybrid model, which we plan to keep. Our version of what hybrid will be for Codefresh is still under design, yet we have built an environment for the employees to be happy and successful. Having said that, we are a people centered company and enjoy each other so much, so we will make sure we also meet, as much as we can, in person. Our investment in internal communication and employee engagement has been increasing due to the remote work, which we found impactful, which we also plan to keep and invest in. Finally, as mentioned before, Covid-19 enforced us to be more personal, which, as a company, has always been part of our DNA and which we will be mindful to keep and focus on as we get out of Covid-19 as well as grow.