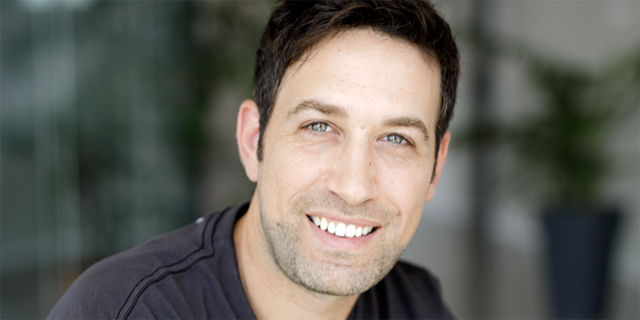 From stealth to San Francisco: Apiiro heads to RSA
Idan Plotnik left Microsoft to reinvent secure development lifecycles. His gamble just might pay off
James Spiro
|
10:24 03.05.2021
This month, a winner will be declared at the RSA Conference 2021 Innovation Sandbox Contest, a prestigious award within the cybersecurity arena. Among the 10 finalists is Apiiro, an Israeli company that is working on providing multidimensional application risk visibility - a problem that was identified during the founder's time at Microsoft.
"So far, security is a single dimension - you have vulnerabilities or you don't," explained Idan Plotnik, co-founder and CEO of Apiiro. "This is how the industry worked so far. When you look at this in a single dimension, you are missing the context of the business." According to Plotnik, Apiiro's platform automates security compliance to speed up the increasing number of code or application updates that are expected to be released by products or companies.
Currently, Apiiro can be deployed as either a SaaS solution for SMBs or as an on-prem platform within existing networks. While he would not share the price of this new automated risk compliance tool, Plotnik confirmed that Apiiro already has 50 paying customers including Playtika and MyHeritage. Not bad for a company that only left stealth in October 2020.
Not even a year later Apiiro is getting recognized at the RSAC Innovation Sandbox, a platform for cybersecurity companies to showcase technologies and solutions. Judged by Dorit Dor, VP Products at Check Point Software Technologies; Niloo Howe, Principal and Founder at Razi Ventures; and Christopher Young, Executive Vice President at Microsoft, among others, the winner will be announced following a streamed contest on May 19. "This contest is a stamp that you are the most innovative vendor out there," Plotnik told CTech. "You solve a big problem and customers approve that your technology is working and solving a problem for them… The vendors who won in the last six years all got into an IPO phase or sold for hundreds of millions or billions of dollars. There was no situation of a startup failing after being a finalist or winner in the RSA Innovation Sandbox. It's a big thing." As for the future of Apiiro - it's still early days but Plotnik promises "big news about Apiiro in the next two weeks." He said an IPO will only be on the cards when the company proves itself in the market. For now, with a new announcement on the horizon and recognition at RSA, it looks like it might have a bright path ahead.