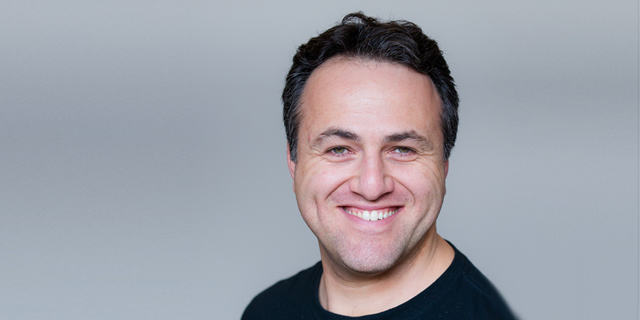 Opinion
The HoneyBook Story: Innovating and investing in less obvious markets
Based on our experience, we ask ourselves three main questions when evaluating these opportunities, as we try to figure out for which Israeli founders we could potentially be a great fit.
Gil Ben Artzy
|
11:22 05.05.2021
The success of Israeli tech startups is well documented. In the past decade alone, tens of billions of dollars have been invested in emerging Israeli startups innovating in a wide array of domains, with cybersecurity, fintech, automotive, and infrastructure technologies likely leading the charge. The recent increase in the number of newly-minted Unicorn startups focused on these domains, along with their overweight in attracting early-stage financing, only solidifies the dominance of these often deep-tech domains. However, high potential companies are still emerging in less obvious markets, where these startups often rely on their ability to identify and seize a meaningful market opportunity in order to win.
One such example is HoneyBook, a company that develops business management software for small businesses, freelancers, and the self-employed. Back in 2013 when the company was founded, this was not a typical market opportunity that you would have expected an Israeli startup to disrupt. Nevertheless, HoneyBook just announced a large round of financing that values the company at over $1B, paving the way for additional meaningful growth.
We were fortunate to be their first and only pre-seed investor, and have continued to build a portfolio of 80+ companies where 40% are pursuing less-than-obvious market opportunities. Based on our experience, we ask ourselves three main questions when evaluating these opportunities, as we try to figure out for which Israeli founders we could potentially be a great fit.
Lesson 1: Focus on the fit between the team and market opportunity
As there isn't really a robust product or meaningful traction to speak of at the stages where we invest, there isn't really any product-market fit for us to test. Moreover, the market opportunity is often rooted in contrarian beliefs of the founder or built upon latent demand, making the market potential much harder to see and properly evaluate. Instead, our focus is on the fit between the founders and the market, where we try to bring our market knowledge and perspective on trends to the forefront.
When we first met the HoneyBook team, we realized that the product vision that Oz and his team had was targeting the then-recent emergence of freelancers as a powerful force in the economy. With limited modern software tools, these freelancers were vying for solutions that would enable them to do their job more effectively.
We did not know that the HoneyBook team would be able to build the right solution. But, since the founders Oz, Naama, and Dror came from this domain, worked with freelancers, and had strong intuition and insights about what they wanted to build, we believed that they had a unique perspective on the problem they were tackling. In addition, they were talking about a specific market network concept, creating dynamics that could help create a sustainable advantage over time against the emerging competition. We have seen this play out in other verticals and believed that the right company would be able to create this type of marketplace in the freelancer domain as well.
Lesson 2: There needs to be a secret sauce that can set the founders apart
Investing at such an early stage means that it is almost always too early for us to tell if companies have any unfair advantage over their competitors. Usually, the competition is well entrenched with substantive resources behind them. Therefore, our focus is on finding that "one thing" that the team is world-class in, which they could potentially ride on their way to success.
I first met Oz in a coffee shop after he reached out to us, but within 30 minutes we were already on our way to meet the rest of his team that were working out of his apartment. Over the course of the next couple of hours, Oz and his small team outlined the vision for their company and their unique insights that they learned and were building into their product. Even though this was very much a prototype, it was clear that the product design and experience, led by Na'ama, was different than what existed back in those days, and the team could have a real chance of competing.
In addition, the team set out to embed their set of beliefs in the company culture that they were building, thus reinforcing the importance that they gave to the customer experience. They had specific ideas on employee hiring, office set-up, how to communicate with their customers, etc. To this day, the traces of the culture that was purposefully designed eight years ago is apparent in each of the company meetings that I have been fortunate to attend.
Lesson 3: We need to be able to put the team in a position to succeed
Startups aim to do the impossible, and regardless of how it seems in today's boiling-hot market, they very often fail. To help maximize their likelihood of success, we want to make sure that we can help our portfolio company by leveraging our US network and insights, and that entering the US market early will dramatically increase their likelihood of success.
In HoneyBook's case, the first set of freelancers they targeted were in the wedding space. But there are vast differences between the American and Israeli wedding markets, which was tough to see from afar. By spending meaningful time with us in Silicon Valley and setting up the HQ in San Francisco, the HoneyBook team was able to build a superior product that fits the target market. Soon thereafter, the market guided the team to expand to adjacent areas, followed by targeting the entire freelance and small business market.
Early-stage investing is a humbling experience, as we are often wrong and miss out on backing amazing teams. By focusing on the lessons above, we have been fortunate to back founders who are identifying opportunities in less obvious domains and are able to support them on their journey. HoneyBook is one example, but as Oz taught me, we're still at #1PercentDown99PercentToGo.
Gil Ben Artzy is a Founding Partner at UpWest