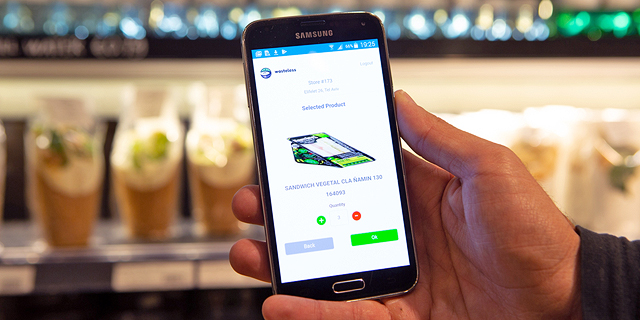 Wasteless deploys its pricing solution at METRO to help with food reduction
The company automatically adjusts the pricing of food items based on their expiration dates
James Spiro
|
13:42 05.05.2021
Wasteless, an Israeli AI-based pricing engine for supermarkets, has announced that it has entered a partnership with NX-Food to help reduce the waste produced by supermarkets. Its pricing system will be upscaled for use at makro stores, part of the METRO group in Poland, and eventually expected to expand across METRO's wholesale stores. The news follows a collaboration with NX-Food and EIT Food, a platform co-funded by the EU.
The company's technology can be integrated into the POS of grocery stores to automatically set the prices of 'perishable' items depending on their expiration dates, helping consumers make greener choices and reducing the amount of preventable waste from supermarkets. The price is shown via an electronic price tag next to the item, and at the counter, the correct price is automatically updated at checkout, although an app can also be used. The company claims that it can reduce food waste by 40% and is confident the number can jump to 80% as the AI engine continues to learn after deployment.
"Our mission is to help food-tech startups become more successful and to help corporations innovate sustainably," said Clément Tischer, Head of Innovation and Partnerships at NX-Food. "The Wasteless-METRO partnership is essentially what we designed NX-Food for: bringing together a future-proof, state-of-the-art, purpose-driven food tech start-up with existing players to reshape the current status quo."
Veronika Pountcheva, Global Director Corporate Responsibility at METRO AG added: "When it comes to addressing environmental impact while improving profitability, we see high potential in the Wasteless technology. We look forward to rolling out the trial in Poland to understand how customers, as well as our own operations, benefit." Wasteless was founded in 2016 by Omer and Yossi Regev, who serves as the company's CTO. By automatically adjusting the cost of items based on their expiration dates, the company hopes to create a more sustainable shopping experience while also helping supermarkets with their revenues. It does this by tracking product rotation and delivering markdowns as needed. It has raised $7 million led by Netherlands-based Slingshot Ventures and American-based SOSV, with contributions from Zora Ventures, and Food Angels in Germany.