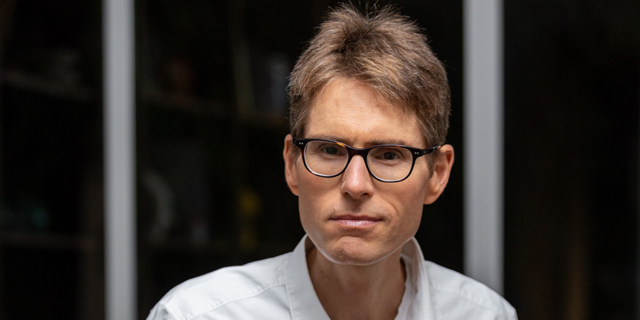 Israel's next challenge: filling the talent void
As Israel battles how to attract more talent for the roles that need filling, Aman Group's Ben Pasternak has some ideas on who can help
James Spiro
|
09:16 07.05.2021
Israel has had a historic year so far with billions of dollars being invested into new technologies, companies, and ideas. But as reported by CTech last month, the Startup Nation doesn't have a money problem - it's a question of talent and who can step in to take the positions that need filling.
"It's a big, big, big issue," said Ben Pasternak, CEO and Owner of Aman Group. First joining the IT company in 1998, Pasternak has been heading the corporation since 2005. "The gap between what we have and what we need was never so wide. For a decade or so it was very wide - but like this? Never before. It's a very big problem, it makes for a lot of unpleasant issues."
The Israeli government does have programs in play to try and expand participation in Startup Nation towards more marginalized communities. There is Gov-Tech, by the Israel Innovation Authority, that offers grants to companies with minorities, ultra-Orthodox, and women making up a third of the company's DNA. These untapped communities, who can now join a company from anywhere in the country via Zoom, are vital to maintain Israel's lead in startups and to help distribute some of the money that is pouring into the state.
"The government needs to start looking very carefully at the issue of these populations getting more involved in the digital (landscape). The gap in the market is incredibly big." In March, CTech reported that
64% of Israel's Arab community
had never heard of the country's booming Startup Nation, with only 1% of it working in its ecosystem despite making up 19% of the country's population. The ultra-Orthodox population makes up only 3% of the tech workforce and makes
considerably less money
than their secular counterparts (10,800 shekels per month vs. 22,500 shekels). Aman has the resources to narrow this gap, albeit for now. Pasternak told CTech that the organization is currently training the underdeveloped populations in the religious and Arab communities, as well as young graduates with little life and work experience. In fact, Aman has 40 recruiters actively on the hunt to find talent and help boost Israel's digitization efforts. Part of this research into market trends and work habits is what helped them make 15 acquisitions in the last decade. "Every day, we are reviewing the market and seeing where we can find those problem-solving guys who can solve those pains with technology," he concluded.