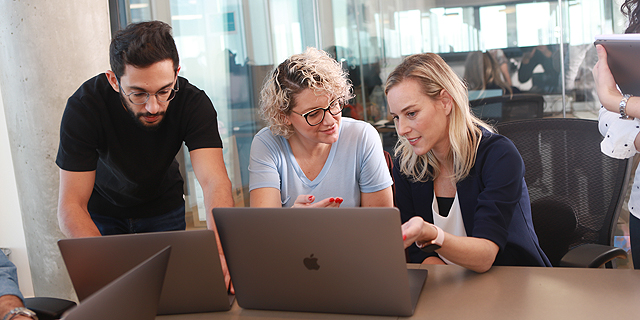 Pagaya training data scientists for deprived tech sector
The 16-week training program will take place in the company's offices in Tel Aviv
James Spiro
|
15:13 11.05.2021
Data-driven investment manager Pagaya has launched a first-of-its-kind program in Israel to help train data scientists, with the opportunity to join the company as a full-time researcher. The program is open to first and second-degree university graduates in exact sciences, mathematics, physics, computer science, statistics, and electrical engineering. The 16-week course is fully paid and will be led by senior researchers at the company's offices in Sarona Tower, Tel Aviv.
"It is our priority to take part in the development and education of future generation industry researchers," said Shmulik Fronman, VP R&D at Pagaya. "The Israeli high-tech industry is hungry for gifted researchers, but the lack of hands-on experience prevents excellent human capital from fitting in and realizing their potential. It is a win-win situation for everyone – the program graduates will finish the training with professional knowledge and valuable experience, and we will gain outstanding researchers."
in history
, but this has created a shortage in workers to fill the positions in growing companies, and many startups are seeking assistance in remote workers from overseas. Earlier this month, Ben Pasternak, CEO and Owner of Aman Group,
told CTech
that it too is looking at Israel's younger population to train them for the workforce.
Pagaya's research department is one of the largest in the country with roughly 70 researchers and AI experts helping implement technologies and conduct in-depth risk-management processes in the investment sector. This new training program is set to both support the community in training students for the workforce while also filling some of those empty seats at companies.
Pagaya was founded in 2016 by Gal Krubiner (CEO), Avital Pardo (CTO), and Yahav Yulzari (CRO). It has developed AI-based technology enabling smart credit market risk assessments and more precise investment direction. Today, the company has 300 employees in Tel Aviv and New York and has raised more than $220 million over six rounds.