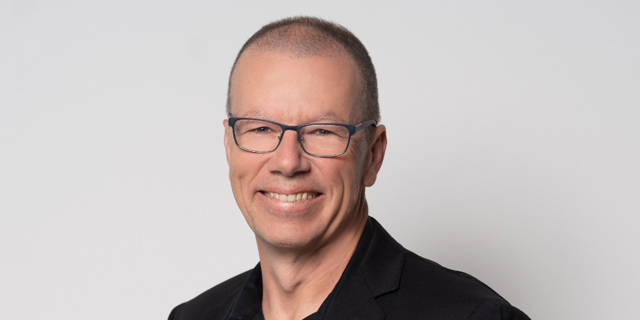 Gong valuation surges to $7.25 billion in new $250 million funding round
The latest round means that the conversation analytics startup has become the highest valued private tech company in the history of Israel
Meir Orbach
|
14:30 03.06.2021
Gong announced on Thursday that it has raised a $250 million Series E funding round led by Franklin Templeton at a valuation of $7.25 billion after money. The latest round means that the Israel-based conversation analytics startup has become the highest valued private tech company in the history of Israel.
Gong, founded in 2015, took its total funding to date to $584 million. Existing Gong investors also participated in the round including Coatue, Salesforce Ventures, Sequoia, Thrive Capital, and Tiger Global.
With its patented Revenue Intelligence Platform, Gong captures the full range of a company's customer interactions, surfaces insights about markets, deals, and employee skills, and recommends the next best steps to progress deals and ensure customer success. This enables customer-facing professionals to make proactive decisions informed by unfiltered business reality instead of opinions.
"There are many clients that tell us that our system has created a significant added value compared to other CRM platforms. We have 2,000 companies using our system, including some of the biggest in the world," noted Bendov. Like many other founders of tech companies, Bendov said that he received numerous approaches from investors over the past year. "There is competition between investors and we were oversubscribed. We could have raised more money, but we didn't want to dilute any further and this is a sum that will allow us to do a lot," said Bendov. "We have a very positive projection for our future sales, we aren't burning a lot of cash and have the potential to be one of the biggest companies in the world. We are continuing to grow our sales rate significantly and have doubled our workforce. We will also be releasing even bigger products than we have done so far. We have a long list of products which we plan to develop."
Despite the high valuation and great demand, Bendov knows that there is also a potential the tech market will drop. "I was around in 2000 and 2008 and at some stage, the market will drop and valuations also fall. That could also happen to us, but we believe that real companies with a real business are built for the long term and we have enough cash to allow us to survive for another 40 years. There aren't many companies that can acquire us at the moment and I don't think that it makes much sense for someone to acquire us."
Unlike other companies, Bendov doesn't expect Gong to use its funds to make acquisitions. "We have made two acquisitions to date. We don't acquire revenue but rather products, technology, and people. We didn't raise the money to buy companies."
Bendov believes Gong won't be raising any additional funds in the foreseeable future. "I said before that we will take a break from funding rounds and then this happened, but we have no intention to raise more money. We could have also turned down these offers, but we decided that they made sense." Gong, founded by Bendov and Eilon Reshef, employs 550 people in Israel and the U.S. The new funding will allow it to double its employee count, with Gong planning on reaching 300 employees in Israel and 1,000 worldwide by the end of this year. Over 2,000 companies like LinkedIn, MuleSoft, Paychex, PayPal, Shopify, Slack, Sprout Social, Twilio, and Zillow are among Gong's clients. According to Gartner, "by 2025, 60% of B2B sales organizations will transition from experience- and intuition-based selling to data-driven selling, merging their sales process, sales applications, sales data, and sales analytics into a single operational practice." Additionally, it is stated, "by 2025, 80% of B2B sales interactions between suppliers and buyers will occur in digital channels." As a result, traditional sales approaches will be less reliable, and innovative sales leaders will transform their approach by investing in virtual and hybrid selling capabilities. Gong hopes to be central to this transformation, providing data-driven insights that increase revenue, reduce churn, and drive increased productivity. "Just as we predicted in 2015 when Gong began leveraging AI to understand the needs of customers, we experienced massive growth in the past year, proving revenue intelligence is a game-changer for companies," explained Bendov. "As professionals across the globe were forced to connect with customers remotely for the first time, they became even more reliant on data and insights to win the hearts and minds of their customers. Gong was no longer a luxury, but a necessity, and it's become clear that our product, which makes recommendations based on reality, has the potential to change the way we all do business." "Technologies aimed at optimizing productivity and customer satisfaction became more important than ever in the past year as the business world transitioned to a predominantly remote work model," said Ryan Biggs at Franklin Templeton. "Once businesses experience Gong's revenue intelligence, its value is undeniable. We believe this product has become a fundamental requirement for professionals looking to drive sales based on the true needs of customers."