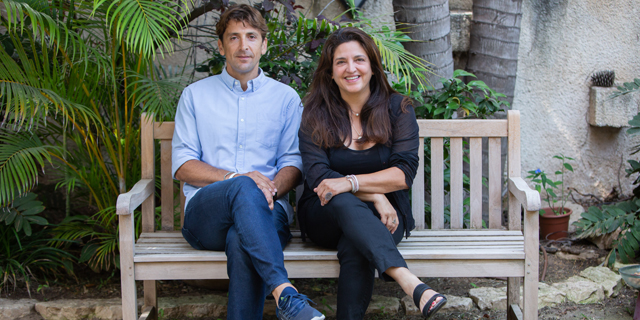 For Israel's proptech sector, the foundation lies in the BRICKS
BRICKS is helping connect young startups with conservative real estate companies in need of innovation
James Spiro
|
11:13 13.06.2021
As far as tech sectors go, we've heard the big ones. Cybersecurity, fintech, and AI all seem to dominate the headlines within Israel's Startup Nation with their endless funding and innovation perminating through the culture. But according to Sivan Blasenheim and Amalia Paz, proptech is the latest sector overdue for attention from investors and entrepreneurs.
"The interesting side of the proptech industry is that this is one of the last industries that didn't go through innovation," explained Blasenheim. "If you think about real estate, it's still stuck in the 1960s. Every time we meet another huge player we are shocked by how they are working - it's like the old times."
"It's quite non-mature, so everyone can define it for themselves," explained Paz, referring to what proptech can encompass. "We call it all proptech because we are connected with every stage in Israel and abroad."
BRICKS has two more verticals that it is growing, hoping to develop in the upcoming months. The first is working with municipalities and cities, helping support communities and citizens with development projects, and the second is the formation of its own VC fund to help investors become more involved and supportive of companies seeking to innovate the sector. According to Blasenheim, the creation of the fund came when they worked with VCs on recommendations, lamenting that they themselves were not able to invest. The network helps hundreds of companies, but when speaking to CTech, the duo shared some innovative ones that caught their attention. The first was Ultrawis, founded in 2019, it offers auto-control and an enhanced-vision solution for tower cranes. "Cranes are the most critical resource in the construction site - there's only one crane and they are doing most of the work," explained Blasenheim. According to the duo, real estate companies could be introduced to companies like Ultrawis and help reduce accidents, project delays, or more through the adoption of smart cranes. Another Israeli company part of the BRICKS network is Urecys, an air quality optimization solution. Interestingly, this doesn't focus on the construction of buildings specifically, but it helps with the wellness and health of those who eventually operate within their walls. It blocks gaseous pollutants in residential and commercial buildings and prevents pollution from urban environments from entering buildings. The hope for BRICKS is that it can find suitable matches for companies like these and 'leverage our in-depth knowledge, experience, and expertise' to help startups and real estate companies improve their businesses through strategic guidance. "The numbers in proptech will not be less than cyber," Blasenheim promised.