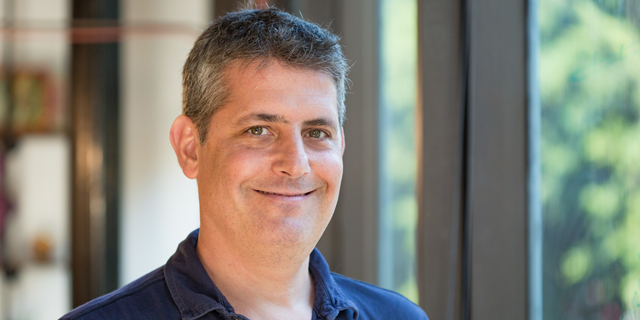 In today's data-driven world, "privacy is a marketing tool"
With companies collecting constant data about their customers, BigID's Co-Founder and Head of Product Nimrod Vax shares how organizations can help build trust
James Spiro
|
15:12 02.07.2021
Each year, the public becomes more aware of just how much information and data are being collected about themselves. Every login, every online purchase, can be tracked, traced, and followed to ultimately ensure that money can be made from online activities. According to BigID's Nimrod Vax, it's a practice that isn't without its consequences.
"Suddenly there were a lot of data breaches that were published," Vax told CTech when describing the shift in public sentiment towards companies collecting and storing personal information. "Whether it's back in the days of LinkedIn, Twitter, and Yahoo, those 'mega-breaches'... Now, various offices in the U.S government are hit once in a while, (and) we hear about it… those breaches are happening all the time and people are aware of it."
Cambridge Analytica
scandal at Facebook from 2018 showed the public how companies can mishandle data, and recent hacks against the U.S government allegedly by
Russian foreign intelligence
demonstrate how institutions may not be prepared for how to protect themselves. Before BigID, Vax claims, the process of storing and understanding data was entirely manual. Today the entire process can be automated to prevent future malpractice and the privacy and personal data protection company's platform is used by banks, insurance companies, and retailers to have more visibility and governance over that data. "This need to know your data is not only needed for privacy, but it's needed across the board: for security, data governance, for marketing, and each tool in those spaces had their own sensors into the data," Vax explained. Companies are storing "unlimited amounts" of data, and yet the public feels no more comforted about it than they did five years ago. The 2020 Netflix hit
'The Social Dilemma'
highlighted how social media specifically can understand and exploit its users in ways never seen before. "The other thing is that the marketing tools that rely on data are becoming so sophisticated that it's becoming kind of creepy," Vax confessed when elaborating on public discomfort surrounding data collection. "Every one of us has been shopping online and those suggestions and recommendations are so revealing that it's becoming scary. People with more exposure to the web are becoming more familiar with those tools." In recent years, there have been added protections for users online as to the storing of the data that is collected about them. In the European Union users are protected by GDPR, and its American counterpart, the California Consumer Privacy Act (CCPA), started in California but can see a healthy future in a variety of states in one form or another. This new awareness towards privacy - and the trust that users place in organizations that ensure that - can be a game-changer among younger generations who are more tech-savvy and knowledgeable about how the digital world operates.
"You could be left-wing or right-wing and you can still believe in privacy," Vax explained. "The fundamental difference between Europe and the U.S is really what's driving the ideology behind it. The ideology in Europe is old, it goes back to the post-war era. And with more of a political background as viewing privacy as a civil right and trying to protect civilians from governments and unlawful use of privacy and the implication that could have. In the U.S, this background is geared less towards human rights and more about the need to protect the consumers but still protecting the businesses as well," he explained.
Today, the law is catching up with those who may mishandle data. Regulations in both regions require organizations to reach out and notify the people who are impacted by potential breaches, making it not only embarrassing for the business but dangerous for the consumer. In some cases, it could result in the
shuttering of the company
if they cannot financially recover. In a world of post-truth, misinformation, and increasingly hostile online environments, companies like BigID exist to make sure this data can be safely and confidently stored and managed. The company, which was founded in 2016 by Vax and Dimitri Sirota (CEO), has since raised $246.1 million and is valued at more than $1 billion. A lot of money has been put into making sure data can be protected online to prevent hacks, breaches, and attacks around the world. For the future, this promise of privacy is paramount. Increased regulations such as GDPR and CCPA will only increase as governments catch up with the private sector, and Vax believes that the future of businesses and social media lies in their willingness and ability to comply. "It will become a simple standard way that doesn't cost them a lot of money," he said. "You're seeing more organizations realizing that privacy is a marketing tool. It increases the trust they have with their consumers, and they will get more business if they are transparent about the data they collect from their customers."