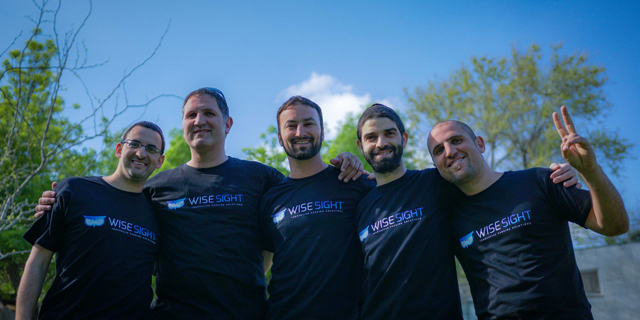 Wisesight raises $4 million in Series A to create 'a world without parking tickets'
The company aims to make Israel the country with the lowest rate of parking tickets per capita
James Spiro
|
10:06 05.07.2021
Wisesight, an Israeli startup that develops technology solutions for managing parking in smart cities, has raised $4 million in Series A funding. The round was led by private investors from Israel and abroad, and will be used to grow the company and expand its international operations.
"All cities in Israel and around the world want to become smart cities, but the vast majority do not have the financial ability to do so," explained Akiva Armon, co-founder, and CEO of Wisesight. "There is a huge demand from the municipal authorities to use our services for the benefit of making the city a truly smart city… This money will allow us to continue to fulfill our dream- a world without parking tickets with fewer traffic jams and air pollution. The goal now is to accelerate our expansion process in Israel and around the world and distribute our product as a PLUG & PLAY product that can be quickly implemented in the field by teams that have undergone simple training on the subject."
For cities and municipalities, it provides insights into traffic jams, occupancy, warnings for road accidents, and will help optimize parking spots around the cities. The company's mission is to create 'a world without parking tickets', and aims to make Israel the country with the lowest rate of parking tickets per capita.
Wisesight was founded in 2017 by Armon, together with Ram Rokach (CTO), Itai Kadosh (VP R&D), Eliran Cohen (Media Manager), and Erez Rokach. It has 20 employees based in Jerusalem and has so far won international contracts with parking lots around the world, including Los Angeles Airport (LAX), Phoenix Airport (PHX), managing the American Hoover Dam site, and other projects in Europe.