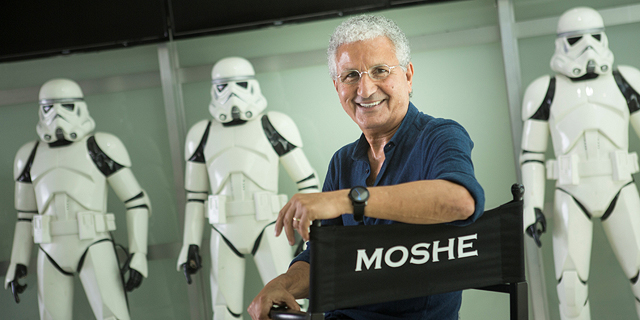 Just like home: Screen iL will offer Israelis abroad access to leading local television content
The new streaming service, which was co-founded by Israeli media leader Moshe Edri, will cost $19.99 per month
Screen iL will offer viewers outside of Israel a streaming experience of the leading television channels in Israel, including Keshet 12, Reshet 13, the Kids' channel, the Israeli movie channel, and other local food and music channels along with advanced services such as Catch-Up which allows viewers to go back and watch shows that have aired during the last seven days.
Furthermore, Screen iL will also offer a VOD library of over 2,500 films and television programming, including an extensive catalog of Israeli cinema including cult classics, all-time popular films, and the latest movies.
The service will also feature leading content for children with a large VOD catalog of thousands of titles for young audiences including the Kids' channel, ZOOM Israeli holiday festivals, and musicals.
The service will be offered at a fixed cost of $19.99 per month, with the price including access to the content, access to an app suitable for almost any smart TV, Apple TV, streamers, and mobile devices, and will allow up to three users simultaneously. The service will be blocked for viewing in Israel and can only be viewed from abroad.
The new service was built for Screen iL by SeaChange International, a leading provider of streaming platforms used by media operators and content owners worldwide.
Screen iL was established by senior figures from the world of Israeli media, television, and film who have lived in the past or still live in Israeli communities abroad. Moshe Edri, a co-founder and Chairman of the Board of Screen iL, is the largest film producer in the country, the founder of the Cinema City cinema complexes and the owner of many broadcast channels, including Baby TV., Channel 24, among others.