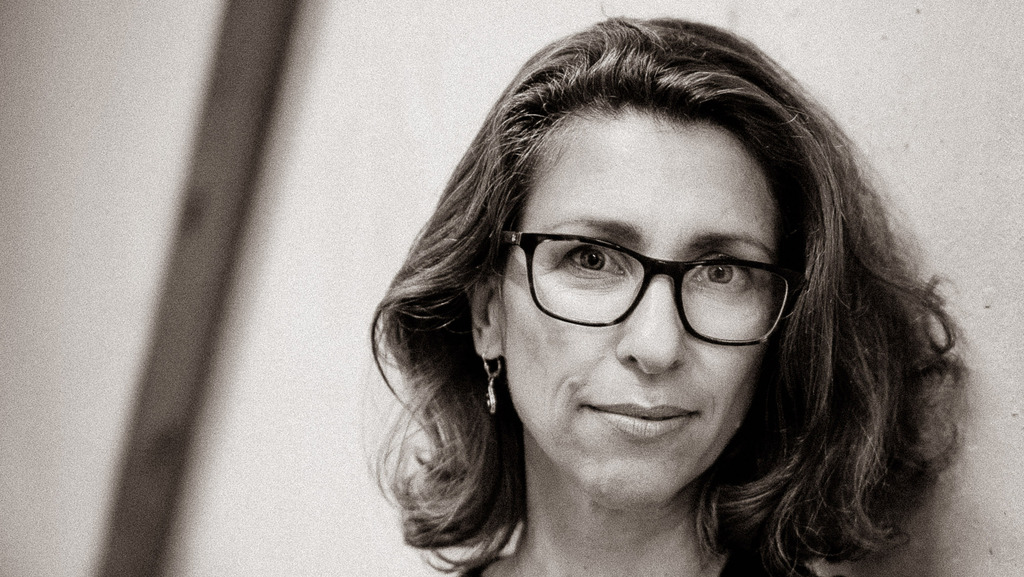 How to make education relevant again? Six areas that need to be revolutionized
In order "to find real solutions that will truly make an impact, it is important to look inward at the psychology of this generation, to not shy away from an educational revolution" writes Yael Shafrir
Yael Shafrir
|
10:09 12.08.2021
Our children live in a parallel universe. Their phone screen is a gateway to a world of adventure, challenges, and social connections, a world to which most adults are completely oblivious. They average nine hours of screen time per day(!), more than four of which are spent on social media. This amount of time is more than sufficient to accumulate experiences, produce patterns of behavior, and build a whole life outside of their parents' line of sight. Slowly but surely, the same is ringing true among adults as more and more of our lives are conducted in a digital environment - from work interfaces to romantic relationships.
What content must one consume to be successful in the future world of work? Or life in the 21st century in general? It does not seem to me that anyone can answer this question. There is a lot of talk about "learning how to learn" as the key to create the most value for the next generation, but "learning how to learn" is not necessarily appealing, nor exciting.
To me the content itself is less important, rather we should center our efforts around creating the right structure of learning (research, trial-error-improvement, creative thinking, teamwork, feedback, etc.). Once the right structure has been built, the specific content that interests individuals can become the topic, making the whole process (general structure and personal content) uniquely valuable to all. Personalization
The definition of success differs from person to person, as does the way reaching it. Gen Z, a generation that is pragmatic, self-aware, and skeptical regarding the paradigms of previous generations, understands the need to be connected to themselves. This is clearly seen in the worlds of gender - where we have already understood and accepted (for the most part) the freedom of choice and sexual fluidity. Although we are only at the beginning of the process - the change that has been made is dramatic. Self-centeredness can potentially lead to more precise choices than previous generations, however, to enable this, we need to expose our youth at a young age to relevant content that will evoke interest, generate engagement and build ownership of self-development.
Emotional state
When dealing with what is true for this generation, one should take into account that one of Gen Z's most significant characteristics is their psychology. Data on levels of depression and anxiety vary from study to study but seems to point to the 50%(!) area. Gen Zs' emotional and social challenges are enormous as the economic instability, the employment pressure, and the intense race of life into which they grew have put a hefty burden on the Z generation.
Therefore, any preoccupation with content, formats, processes, and spaces relating to Gen Z should revolve around their collective mental state and what they need to prepare for: from their deep acquaintance with themselves (finding the right path for them, building independence) to the willingness to be flexible regarding their current reality and future. Format
What has not been said yet about this generation of digital natives? Their inability to read, their poor language skills, their endless creativity, their entrepreneurial spirit, their disengagement, and avoidance. How many studies and conversations must we have with today's teenagers to understand and accept their lack of interest in old formats - from memorizing facts and reading long-form documents, to putting dishes in the dishwasher? There is no chance that the formats of previous generations can still work today. To a group of Fortnite and Snapchat graduates, sitting passively in a classroom while a teacher drones on is the equivalent of paintings on a cave wall.
One example of this change is TikTok, perhaps Gen Z's favorite social media app. In parallel to Generation Z entering the job market, they have built a way to create a video resume. These videos are dull at the textual level, advanced at the visual level, short yet completely sharp and able to convey their message brilliantly. Space
What is the most relevant place in which to study? Billions of students have experienced firsthand the results of social isolation during the pandemic and, as a result, we understand now more than ever the importance of schools as a place of social interaction. With a new post-Covid reality ahead of us - it is vital to adopt a hybrid approach to the future world of learning. We need to create a framework to enable Gen Z to maintain stability, even if it is a hybrid one, especially at a young age. This new framework must be built on flexible foundations, respond fast to external situations and be highly aware of internal implications.
Various studies following the pandemic emphasize the importance of the community in building personal and social resilience. To support the complex maturation process of Generation Z, a generation with challenging predispositions, we need to produce a strong, accurate, and long-term support system. We need to form an engaged community and mentoring processes that aim to connect adolescents to a safety net, to support, and to a source of inspiration.
Building communities has become integral in more and more startups, primarily in order to increase retention in the competitive market. The logic behind this helps understand why community is important for transforming the learning experience. A community is a tool for forming an identity, a sense of belonging, and hence independence, and a sense of capability. If we'll be able to create these values for Generation Z - they will stick around and use our guidance. If not - they are alone in the battle. Yael Shafrir is the co-founder and CEO of ReShuffle, a self-development platform for teens