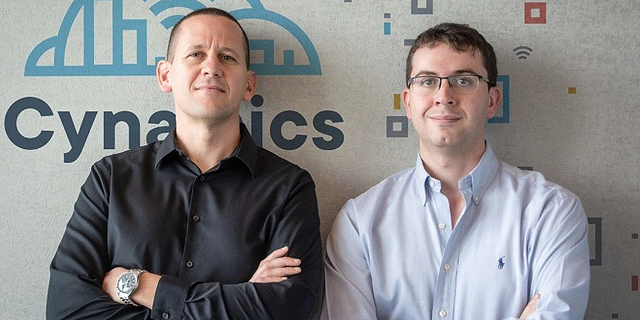 Cynamics raises $7 million led by Marius Nacht
The company analyses 1% of network samples to predict the remaining 99% and prevent threats and attacks
James Spiro
|
12:30 22.09.2021
AI-driven nextgen Network Detection and Response (NDR) startup Cynamics has announced that it has raised $7 million, in a round led by Check Point co-founder Marius Nacht with the participation of Colibri Technologies and Fantail Ventures. Following the funding, the company will be establishing a new headquarters in Boston which will head the expansion into the U.S and help serve its 80 North American customers.
Cynamics has developed a cybersecurity solution that is based on network samples. This means it collects small network samples, usually less than 1%, and uses its AI technology to predict how the full network - 100% - behaves to predict attacks and threats before they have a chance to hit. If a threat is predicted, the customer gets an attack story based on auto-drill-down from the gateways down to compromised endpoints.
"Cynamics developed a very unique technology, which is network agnostic and easy to adopt, allowing the company to reach a wide variety of customers quickly and positioning it as a next-generation NG NDR leader," added Ophir Shoham, former Director of Defense R&D Directorate at the Israeli Ministry of Defense (MAFAT) who manages Marius Nacht's investments in hi-tech. "Cynamics has the right ingredients to build a great company: strong team, proven innovative technology, huge market and a real need for the solution that the company offers."
Cynamics is represented by adv. Atir Jaffe, Senior Partner in the Hi-Tech Group at Pearl Cohen law firm. It was founded by Elyashiv and Dr. Aviv Yehezkel, who serves as the company's CTO.