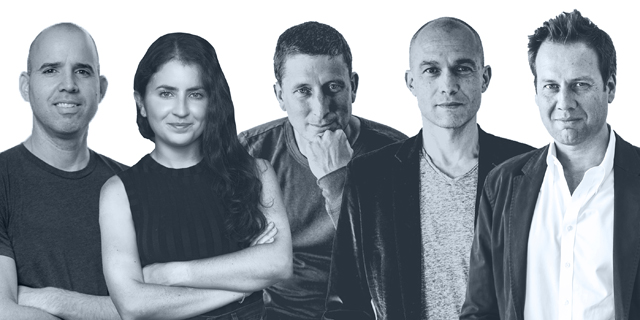 Gigi Levy-Weiss' NFX raises $450 million for largest seed-focused fund ever
Fund III, the VC's largest fund to date, will invest in a broad range of sectors including fintech, marketplaces, gaming, and proptech, as well as place a greater focus on crypto and tech-bio
Meir Orbach
|
16:00 05.10.2021
Seed-stage venture firm NFX, co-founded by serial Israeli entrepreneur Gigi Levy-Weiss, announced on Tuesday that it has raised $450 million for its third fund that will be dedicated to seed and pre-seed-stage startups. "I think this is the biggest fund of its kind dedicated to this sector," Levy-Weiss told Calcalist. Most seed funds in Israel and globally raise funds of up to $100 million, mainly due to the fact they are concerned they won't be able to meet the returns of a massive fund.
NFX was founded in 2015 by Gigi Levy-Weiss, Pete Flint, and James Currier, serial entrepreneurs who founded and built 10 companies that exited for more than a cumulative $10 billion. They also have invested in companies like Lyft, Doordash, Patreon, Poshmark, Mammoth Biosciences, Twist, Trulia, lastminute.com, and others. NFX manages $875 million in total assets.
Levy-Weiss said the new fund included mainly institutional U.S. investors, as well as three local investors and leading entrepreneurs who invested smaller amounts. "We have already started investing from the new fund and will continue to do so for the next two years. Half of the fund will be invested in new companies and the rest will be used for follow-up investments in Series A and B rounds," he said.
Levy-Weiss said that gaming companies will also receive investments from the new fund. "My most successful company is Moon Active and is also perhaps my best investment ever. This is a sector that creates the most successes and does so quickly. We will continue to invest a certain percentage of every fund in gaming companies," commented Levy-Weiss. Fund III is projected to support an additional 70 companies whose founders specialize in fintech, marketplaces, gaming, and proptech sectors, and increases investment in tech-bio and crypto. At $450 million, Fund III ranks as the firm's largest to date, having raised $275 million for Fund II in 2019 and $150 million for Fund I in 2017. NFX leads or co-leads investments and is the first institutional investor in 95% of the companies it backs and roughly 15-20% of their investments are in pre-seed. As part of NFX's commitment to growing its tech-bio portfolio, Omri Amirav-Drory, Ph.D. and Founder of NFX backed Genome Compiler and VC fund Tech.bio is being promoted to General Partner of NFX, leading the firm's division dedicated to companies at the intersection of biology and tech. Amirav-Drory splits his time between the SF Bay Area and Israel. Emily Leproust, Ph.D, co-founder and CEO of Twist Bioscience, is also part of the NFX Bio Investment Committee. "Now is the time to back Scientist-Founders at the intersection of biology and technology solving our civilization's most pressing challenges in health, sustainability, food and the environment. We at NFX Bio team are Scientist-Founders, so we understand the science quickly and have experience in starting and scaling tech-bio companies. We back founders at the pre-seed and seed stages, we lead rounds and we make decisions quickly," said Amirav-Drory. "Tech-bio platform companies will be exceptionally impactful for the future of humanity."
Since Fund I, NFX has grown from three GPs to five, from 16 employees to 42, and opened offices in San Francisco, Israel, and Palo Alto.