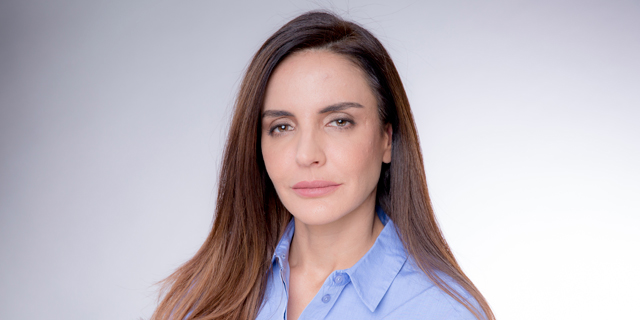 Opinion
The 2008 crisis drove a wedge between banking and tech, the current crisis pushes them closer
"Banking is essential to the existence of society and trade as we know them, and it is changing rapidly through the progress of technology, adoption of new social values, rising of new competitors and, unfortunately, coping with global crises as well," writes Avivit Bender, Chief Corporate Development and Fintech Officer at Bank Hapoalim
Avivit Bender
|
10:00 26.10.2021
The financial crisis of 2008 shocked economies all across the globe with devastating consequences. Financial institutions that were considered inalienable assets (primarily in the U.S. and GB), went bankrupt, were nationalized or quickly purchased to avoid collapse; governments poured trillions of dollars into markets trying to regain stability and many lost their jobs almost overnight. The confidence the general public had in financial institutions as well as governments was shattered.
Out of this reality fintech was born, defined by defiance and strong will to shake the existing order through the usage of advanced technology and innovative business models (Bitcoin as a clear example). The Incumbents responded in a calculated disregarding manner and were mainly busy in minimizing the crisis impact and negotiating with the regulator.
Fintech's second stage began with a hard clash with reality, for both sides. The financial institutions realized that the new tech-based solutions do have essential value and are not just a passing trend, and prepared accordingly to "fight back" with technology related investments, recruitments and projects, only to discover that innovation is more than just asset allocation. The fintech companies from their end have learned that the world of finance and banking specifically, requires unique experience and specialties, and the deep trust needed of customers to entrust you with their money cannot be taken for granted, even in the post-crisis era.
Nowadays we are deep into the third stage of fintech, defined by coopetition, where fintechs and banks both compete and collaborate at the same time on various business channels: A startup might compete with a bank on a certain service while at the same time providing it with a digital platform for another; a bank might invest in a startup which, in turn, provides services to a competing bank. More and more examples which reach higher complexities with the big-techs entering the financial arena and the de-bundling of core financial products. Giving the clients what they need
The financial evolution speeds forward, especially with the Covid-19 crisis which accelerated fintech's third stage and is already signaling the birth of the fourth, to which we are currently heading. This stage is defined by an over-all industry maturity and deeper synthesis of technology and finance, so much so that these are not easily distinguished anymore. Competition is here to stay, but collaboration is about to get tighter and take on new forms and models. The dichotomy which defined the previous stages is blurring, all in support of the main concept – exceptional focus on customer experience.
From the bank's perspective, focusing on the client is emphasized not only at the "common" touch points with customers, but actually starts by rethinking business models, re-building tech infrastructure and changing the entire business approach; from adopting leading development practices (e.g. micro-services, agile) to transforming the bank into a dynamic platform through extensive usage of APIs, thus allowing the bank to offer its clients the most advanced solutions, even if they are not self-developed.
Avivit Bender is the Chief Corporate Development and Fintech Officer at Bank Hapoalim.