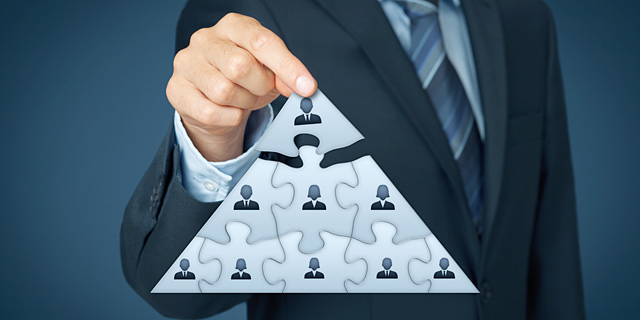 R&D chef, culture builder, game enabler: Tech jobs you did not know exist
These are just a few of the new titles and roles emerging in the Israeli ecosystem, changing it from within
Mayan Manela
|
13:38 28.11.2021
It might sound a bit odd, but Director of Online Learning, Culture Builder, and Game Enabler are all are very real titles existing in Israeli high-tech. It seems that these days tech companies become much more creative with their needs and the positions they seek to fill: Chefs doing foodtech R&D, gamers testing quality for the gaming industry, and 'digital harvesters' in Agritech.
But not all new roles are really new, some were existing roles reinvented or rebranded. Take the Human Resources department for example. It used to be called HR but today, in many technology companies, these departments have become "People Operations". Accordingly, the titles became VP of People or People Partner. It started with Google somewhere in 2006 and since then, especially in the last three or four years, tech companies have moved to managing people rather than human resources.
.
The introduction of new job descriptions and titles in high-tech is part of the field's prestigious and innovative image, which companies are interested in promoting. "Apart from wages and amenities, high-tech companies also provide their employees with an innovative, attractive, and, of course, global image. This image is also reflected through titles and job definitions in high-tech companies, which will always be in English and will preserve the sector's status compared to other industries. You can compare the employees' titles to a kind of aura that revolves around them and allows them to maintain their affiliation with the coveted industry," says Dana Lavi, CEO of Niche Group, which operates under the Danel Group's human resources division.
According to Lavi, prestigious and attractive titles also help companies to attract quality employees to the company, and provide them with a sense of meaning and satisfaction, thus also helping in a way to meet the position's goals. "It is clear that during Covid the labor market became an employee's market, and that today there is a significant difficulty in recruiting workers for high-tech. Hence, familiar roles have been renamed and upgraded with the goal of making them more attractive." What do the titles mean in terms of role and hierarchy? As mentioned, in high-tech a Manager does not necessarily manage people and a Director is not always a member of the board. Job definitions and titles vary from company to company, but here are some of the more common meanings for titles in most high-tech companies, according to the Niche Group: Lead: Lead is a field/project/field leader and usually does not manage people. Most often this will be a first managerial role.
Manager: Manager is a title that any manager in an organization can have. Usually, answers to VPs and usually also to heads.
Head: A Head can be a VP (not a board member), while in some companies, a Head can also answer to VPs. A Head is a people manager and also a field manager.
Chief: A c-level executive.
Director: Not a member of the board, often answers to 'heads of' or VPs.
Developer Advocate Often developers prefer to communicate with developers like them, they prefer a professional, technical language over marketing or sales jargon. Hence, the role of a developer advocate requires technological knowledge, understanding of programmers' communities, and the ability to access knowledge and present at conferences. The role includes forging relationships with other developers, actively taking part in developers' communities, and making the company's technology accessible to developers around the world. At Lightrun, for example, the developer advocate is Shai Almog, a senior programmer and the first one in the company's R&D team. In his role, Almog receives feedback from the field regarding developers' needs, insights about products to the developers, as he lives their day-to-day. Game Enabler This role exists in the gaming company Overwolf. As part of its role in the company, the Game Enabler will test over 800 games that the company supports. In order to succeed in the job, not only do you have to be a serious gamer, but you also have to know the gaming world inside and out. The position requires games testing for many hours, for the goal of detecting bugs, as well as suggesting improvements to the games. Overwolf emphasizes that it is not enough just to be a gamer at heart and soul, rather candidates should be able to deal with data and fully understand what really bothers users in a specific game so developers can improve the game daily. Director of eLearning and Innovation Responsible for the learning culture in an organization, it is an existing role at Appsflyer where the person manages the organizational learning teams. The goal is to create learning and growth opportunities for people in the company and to give them skills that will provide them with stronger meaning and enable them to create organizational innovation. This is done primarily through digital learning, eLearning, and innovation in learning, hence the title.
Shai Hayman, 31, from Tel Aviv serves as the foodtech company Redefine Meat's R&D Chef. Hayman has been with the company, which develops 'new meat' solutions using plants-based ingredients, since its inception in 2018 and assisted in the creation of a series of premium products based on 'new meat'. "The company's hamburgers, sausages, cigars, lamb-style kebabs, and minced meats that are already used by chefs and in Michelin-starred restaurants in Israel and Europe. After working as a chef in luxury and restaurants in Israel and around the world, Hayman joined the company to provide culinary and professional solutions and develop quality products by chefs for chefs as well as technology development.
Head of People Operations A number of companies have this position, which purpose is to take care of employees' well-being, mental health, and corporate culture shaping. At the startup company Sorbet, the position is filled by Ella Ziv, who studied learning technologies and technics, and who worked as an occupational guidance analyst. The purpose of the job is to put the employees at the center and make sure that the company finds a place and time for the personal and professional growth of the team, to make sure that things are good for them, and that they are proud to be part of the organization. Head of Emotional Support Yohnit Spruch serves in this role at Circles. She is tasked with locating and recruiting caregivers, training them, and supporting them daily with problem-solving, thinking about content for group meetings, and technical level support while working with the development team. The role is a bridge between the company's core product - emotional therapy - and the technology that enables it to exist. Spruch is a social worker by training with a Master's degree in the field and has worked in the field for 18 years. Head of Creative and Brand These days, more companies understand the need for an in-house creative department. Advertising has become more dynamic, changing at a dizzying pace, as an organization's brand and the set of values ​​it represents are of great importance, both in the eyes of customers and in the eyes of the employees. This position touches on every aspect of the company, from the website and marketing materials, communicating with the customers, social media, and media campaigns. It also applies to areas that are not covered by the umbrella of "traditional" marketing, such as recruitment. Program Architect Salesforce has a number of architect positions in its Consumer Success department. For example, the role of Program Architect (PA) is a role that requires a special combination of technical experience at the level of a software architect, systemic and business understanding, and experience in management and strategic consulting for large organizations. The PA - supports, advises, and guides the client on issues related to information security, integration, data model, infrastructure, governance, and more. This person is the customer's "trusted advisor" and leads cross-organizational digital transformation programs for Salesforce's most strategic customers.