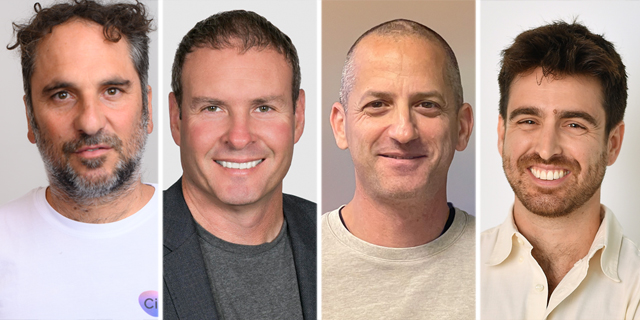 Combat vs. Tech: Does your IDF service determine your future?
While many Unit 8200 recruits set themselves up for lucrative jobs, high tech leaders that served as IDF fighters say they would not change a thing
Daniel Farber-Ball
|
10:22 22.12.2021
"So, where did you serve?" could very well be the most Israeli of questions. It holds so many predetermined notions about who you are in the mind of the person asking, and sometimes the answer could carry a lot of weight.
The Israeli satire and skit television show Eretz Nehederet, which created countless household characters and catchphrases since its first episode almost 20 years ago, took that question and in a one off-handed joke ignited reactions on social media. In past weeks, through a series of skits starring comedian Udi Kagan, the show has been touching on one of Israeli society's most recent and glaring friction points - the high tech industry vs. the rest of the country. On the show's 19th season Kagan plays the role of a CEO of the fictional high tech company WEBOS, placing, what some will say, an extreme mirror in front of the local ecosystem, perhaps mocking it, perhaps displaying envy towards it.
In a recent skit, lampooning the race for human capital in the industry, the CEO is waiting outside the base of Unit 8200 (which became over recent years the umbrella term for the IDF technological units), hoping to recruit (maybe even kidnap) talents before they enter the job market. A vigilante soldier recognizes the scheme and runs away from the car, before a combat soldier walks by asking for a ride. The CEO asks the soldier where he serves, "Paratroopers" the soldier answers and the CEO closes the car's window before going on to search for even younger talent in an elementary school.
This one joke, from a seven minutes segment, spakred emotions and prompted many former combat soldiers who work in high-tech to comment, criticize and even offer help to other combat soldiers who wish to enter the industry. Taking the discussion further, CTech spoke in recent days with a few industry leaders who did not take the technology units' route during their service and asked them about how their military experiences helped shape their careers and whether they see a difference between combat and intelligence soldiers in the workplace.
A battle in Lebanon fuels a startup 30 years later
"As a commander, especially in combat, you must be very disciplined, but the soldiers are constantly on edge and you have to be able to manage that as well," said Irad Eichler, founder and CEO of Circles, an online platform that brings people who need support together. Eichler (46) started his military service in the early 90s at the Combat Engineering Corps but after he graduated his officer training, he eventually became the chief aid and head of security for the commander of the Lebanon Liaison Unit, a brigade that was responsible for the IDF's presence and actions in southern Lebanon for 18 years.