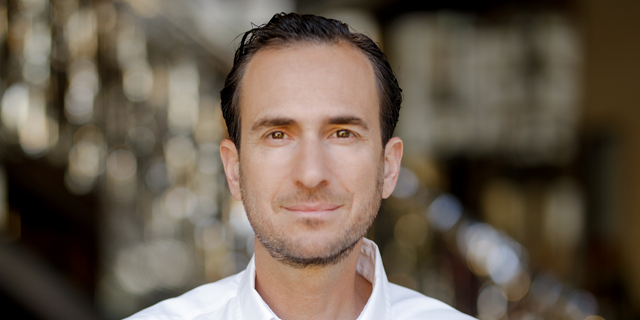 Opinion
The AI revolution is only getting started
"Soon the world will be divided into those who are able to aggregate data and apply the right intelligence tools and the competition that will have no choice but to follow suit," writes Daniel Peled of Kryon Systems
Daniel Peled
|
11:45 22.12.2021
The Covid-19 pandemic has had a major impact on the way companies operate and their need to implement innovative solutions in a fast paced and uncertain new world. The past year has widened the gap between organizations that were able to quickly react and implement new technologies, making smart use of data and analytics and those that struggled to keep up with the changing times.  
While organizations implemented numerous strategies to stay afloat, investment in artificial Intelligence (AI) has emerged as a major game changer for organizations.
In fact, PricewaterhouseCooper's (PwC) 2021 annual AI Predictions Report has illustrated the importance companies' value in implementing artificial intelligence.  According to the report, a quarter of the companies in the latest AI survey reported widespread adoption of AI, up from 18% the previous year, while another 54% are on their way towards implementation. Additionally, the report found that the majority of companies that have fully embraced AI are already reporting major benefits. 
It is important to understand that AI is essentially the locomotive that leads the digital transformation. AI knows how to streamline business processes, identify the processes that need improvement, search for data and analyze the data at a level that the most skilled human employee would not be able to achieve. In terms of businesses, its value is priceless.
The usage of AI and data is a trend that is only set to accelerate in the foreseeable future and the world will soon be divided into companies that have adopted AI and those lagging behind.    
In our world of operational efficiency there are three main parameters to understand: people processes, or what people do; applications and how they operate, that is looking behind the scenes of the databases, and how the applications behave, or in other words gathering data and usage and analyzing their impact on different solutions.  
Whoever has the ability to aggregate these three parameters into one repository of data and extract the insights out of it has a unique advantage and edge that will enable them to truly understand their capacities, capabilities, and most importantly how to improve them to operate at peak efficiency.  
A key trend we are seeing, especially in the wake of the Coronavirus pandemic, is the usage of AI in growing a company's productivity, usually by around 10-20%, without the need to terminate existing employees. The only way to achieve such lofty goals is through technology.  
We are seeing this trend across nearly every industry- finance, insurance, healthcare, legal, manufacturing, banking and more.  
While this implementation sounds promising - streamlining the labor force and introducing innovative ideas into traditional organizations to drastically improve productivity - it is important to remember that this is a process, not a quick fix.  
While many organizations understand the advantages and value of investing in AI solutions, many companies have yet to make the transition and address the inherent challenges - such as changing company culture, restructuring and retraining employees, and implementing strategic changes to their business model.
One example that springs to mind is Blockbuster Video, which for years dominated the movie rental market. Despite its initial success the company failed to understand the importance of applying new technologies and was unable to make the pivot into implementing AI. Enter Netflix, who was quick to adjust and to successfully take the leap into AI, and as such, is now a market leader worldwide.
Yet, this is where the world is headed. The trend of processes that are being completed more efficiently. Organizations that will take the leap into AI will be better suited to deal with the challenges that lie ahead. Soon the world will be divided into those who are able to aggregate data and apply the right intelligence tools and the competition that will have no choice but to follow suit.   
The fourth industrial revolution is already here – and it is being powered by AI. This new revolution, accelerated by the recent Coronavirus pandemic, is forcing companies to reimagine their business strategies. In the wake of this unprecedented new age of digitization and AI driven technologies one thing remains clear: businesses need to learn to adapt, reorganize and continuously innovate to stay relevant in the 21st century and beyond.
Daniel Peled is SVP sales and channels at Kryon Systems