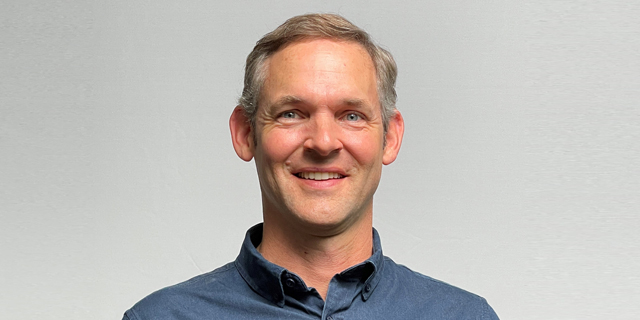 Opinion
9 trends we'll see happen next year in Israel and across the globe
"Israel is always top of mind when I do my annual predictions," writes Jason Williamson, VP at Oracle for Startups and Oracle for Research
Jason Williamson
|
09:04 30.12.2021
Israel's innovation and emerging technologies are why some of the biggest tech companies dedicate critical resources in Israel, like Oracle's new cloud region in Jerusalem and
our startup program
. That's also a big reason Israel is always top of mind when I do my annual predictions. Here are a few things I think we'll see happen next year in Israel as well as across the globe.
new IDC research
, 86% of startups considered using other cloud providers beyond their primary vendor, and 68% are leveraging a multicloud strategy. Startups and enterprises alike will increasingly take a
multicloud approach
, to use the best cloud for different workloads, meet customer demands, and remain flexible. Gen Z will be taken seriously: Gen Zers are digitally native and unlike any entrepreneurs we've seen before, not least because they prioritize making a difference over making dollars, using tech as a tool for social good. I believe this generation will have a massive impact – leveraging cloud all the way – to transform what "business" looks like – from individual content creators to social justice advocates, while rethinking banking through neobanks. Many Israeli startups are leading the way like UpNext, a new kind of platform that supports the untapped world of teenage entrepreneurs. For sure, this generation has bold and dreamy ideas. But they are also rooted in business fundamentals, and I'm excited to support them. Democratization of high-performance compute for startups: Once reserved for research institutes and large enterprises, cloud has unlocked the power of HPC for startups. Our recent
partnership with Altair
is a great example of putting enterprise-grade HPC in the hands of startups. Expanding beyond the traditional definitions of HPC, environments that deal with massive amounts of data needing immense computational power require a high-performance cloud. Take, for instance, a cloud-based, mobile AR platform that puts the power of a studio in your pocket. Using powerful GPU-accelerated compute power, Israeli startup Arti lets media and entertainment creators embed AR, 2D, 3D, and other engaging content into their videos on the fly, with no need for expensive on-premises studio equipment. Look for advancements in HPC to push AI capabilities and open possibilities for a vast array of applications and industries. Venture's disruption will continue: It's ironic that the industry known for disruption is being disrupted, but non-traditional investors like private equity have moved in and are writing big checks to startups, shaking up the traditional VC model.
Sequoia Capital's recently announced strategy
shift to a singular, permanent fund structure shows how much powerhouses like Tiger Global are forcing change. And with the rise of angels to crowdfunding to direct listings to SPACs, the only constant is change. As technology investing goes from the niche asset class of venture to being a good business, we'll continue to see asset managers come to compete. Venture's no longer an exclusive club, and disruption will continue. Industry clouds are the next big thing (and startups should care): Industry clouds, which are cloud services and applications optimized for a specific industry, are the next big thing in cloud. Startups, especially SaaS players, should get on board this trend and collaborate and co-innovate with cloud providers. The result is stronger technology solutions and increased revenue opportunities. Startups are already building upon Oracle solutions to create tailor-made solutions for specific industries like healthcare, financial services, and life sciences. And I predict more startups will jump on this trend.
Rise of super apps: After a decade of unbundling, consumer behavior will revert to re-bundling. Consumers are feeling app fatigue – just look at the number of apps on your phone to see why. I predict a shift to apps that act as one-stop shops, driven by a desire for convenience and simplicity. First adopted internationally—think WeChat and Paytm—super apps combine functions like social, financial, entertainment, and utility services. Startups and organizations would be wise to consider their business in a 'super app' world.
Tech for good is a growing force: Social responsibility is a big topic, and it's crucially important. Whether it's sustainability, food security or mental health, we can and should be using tech for good. Many members of Oracle for Startups are using Oracle technology to try to make the world a better place in healthcare, manufacturing, and more. It's no longer enough to offer a great product, the public expects startups and corporations alike to make a positive difference, and companies that do this well will keep pulling in the investment dollars. This is a trend that's good for business and humanity and we expect to continue in 2022 and well beyond. Blockchain will mend the supply chains Covid-19 broke: Blockchain technology is more than currencies. Smart contracts, tracking, and traceability will transform supply chains, boosting their transparency and efficiency. This change has been driven by new regulations and consumers pre-Covid-19, but the pandemic has highlighted supply chain bottlenecks and glitches. This has accelerated the adoption of blockchain technologies. Look for massive innovations and new applications for supply chain, with startups leading the way. Bridge for the innovation superhighway: The pandemic underlined the importance of translating research into products, but currently, there's a void in the skills and infrastructure needed to do this, with a recent report highlighting the limitations of institutional help once an idea has moved from lab to marketplace. However, this is an area where Oracle for Startups, and our sister program, Oracle for Research, can help. For example, Israeli Shaare Zedek Medical Center is working with Oracle for Research to build a dedicated research platform, making data accessible to digital health startups to drive innovation in healthcare. As the worlds of "innovators" continue to blur, I predict more researchers aiming to become entrepreneurs will look for organizations, like Oracle, to help bridge this void by providing the resources, connective tissue, and support to bridge innovation from research to commercialization. Jason Williamson is VP at Oracle for Startups and Oracle for Research