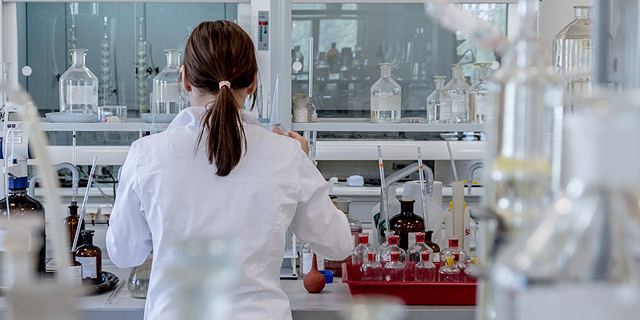 Nucleix announces $22 million in funding, advancements in lung cancer detection program
The Israeli company develops non-invasive, DNA methylation-based cancer screening tests for early-stage and recurring cancer detection
Meir Orbach
|
22:01 05.01.2022
Israeli company Nucleix, a liquid biopsy company focused on early detection of cancer, announced on Wednesday that it has secured an additional $22 million in funding,as an extension to the previously announced $55 million financing, bringing the total capital raised in 2021 to $77 million. The new investment was led by Sands Capital, with additional investors in the company including RA Capital, entrepreneur Zohar Zisapel, and Israeli fund OrbiMed.
Nucleix also announced on Wednesday that it appointed Catherine Schnabel as its chief scientific officer. The company has offices in San Diego and Rehovot, with much of its R&D taking place in Israel.
The company said on Wednesday that it registered advancements in its EpiCheck Next Generation Sequencing (NGS) platform and lung cancer detection program for early stage disease. Nucleix's Lung EpiCheck is a simple blood test that analyzes changes in multiple methylation markers to screen for lung cancer, with a focus on testing high-risk individuals based on smoking history.
Currently there are very few options for early lung cancer detection and only 10% of the nearly 15 million high-risk smokers recommended to receive low-dose CT imaging adhere to current guidelines. Lung EpiCheck has been optimized to focus on sensitivity, so that patients have a better chance for early detection and successful treatment.