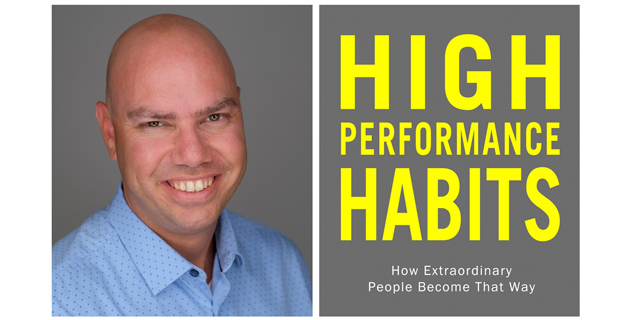 BiblioTech
CTech's Book Review: Exploring the 6 habits that define high performers
Ran Korber, Co-Founder and CEO of BreezoMeter, shares insights after reading "High-Performance Habits" by Brendon Burchard
Ran Korber
|
09:15 24.01.2022
Ran Korber is the CEO and Co-founder at BreezoMeter, a provider of street-level and real-time air quality information including air pollution, pollen, and active fire intelligence. He has joined CTech to share a review of "High Performance Habits" by Brendon Burchard Title: "High-Performance Habits"
Author: Brendon Burchard
Format: Book
Where: Home, Commute
- "Seeking Clarity" in life: Understanding what kind of person you want to be, constantly asking big, challenging questions, seeking feedback and opportunities for improvement.
- "Generating Energy": Regularly scheduled exercise increases brain neurons, which relate to memory and learning. - "Raising Necessity": Doing things for stronger reasons, making yourself more likely to win the race because your motivation is grounded in higher stakes. Creating external public expectations and standing up to them. Like in BreezoMeter, improve the health and safety of billions of people - "Increasing Productivity": Focusing on essential tasks only. Minimizing distractions by email, checking your phone. Avoiding "fake deadlines." Deadlines should consistently be enforced. If projects get too big, break them down into 4–5 more minor projects, each with a real, unavoidable deadline. - "Giving Mindset": Share achievements with peers. Establish lasting, meaningful connections. Appreciate honest feedback. Be aware of people's strengths and put them in the strongest positions to succeed. Ask for advice without worrying about being judged. - "Demonstrating Courage": Bolder actions always have a higher risk of failure. Uncomfortable change can not be avoided. Act despite fear, even if people call you "crazy" and "delusional." Make your intentions known and look for people who will help you because they share your vision.
What I've Learned:
High performers are the individuals who seem to exceed all expectations in every field. To better understand these high performers, Burchard conducted research to identify the factors underpinning long-term success. Firstly, he found demographics seem to have little impact. Sexual identity, skin color, and age have little effect on performance. Instead, irrespective of demographic, essential habits underpin success. Action matters more than identity. Crucially, these high performers choose their habits wisely. Another highly important factor underpinning higher performers' success is self-esteem. Self-esteem helps high performers overcome challenges. Again, this confidence is not innate. Instead, they build confidence and self-esteem through persistent practice. Persistent practice will encourage wisdom and talent. Self-esteem is a building block required for learning and growth. Goal setting is critical for success. However, the author warns against merely setting goals around milestones like a birthday or New Year's Eve. High performers are those who pose important life questions throughout the year. This habit is called 'seeking clarity' and underpins goal-orientedness. The importance of clear goals is that they provide a powerful aim and clear concentration. Every day is simply a series of transitions from one period to the next. For example, waking up is a transition from sleep to activation. The key to generating energy is compiling a list of the common transitions you experience daily. Subsequently, you should set an intention to focus on while moving from one major activity to the next. Who Should Read This Book:
In the end, the outcome of our success in our life is mostly the sum of the actions and habits we act upon every day. How we eat, sleep, and work and what we do.
Everyone who wishes to change his results and also change his habits should read it.