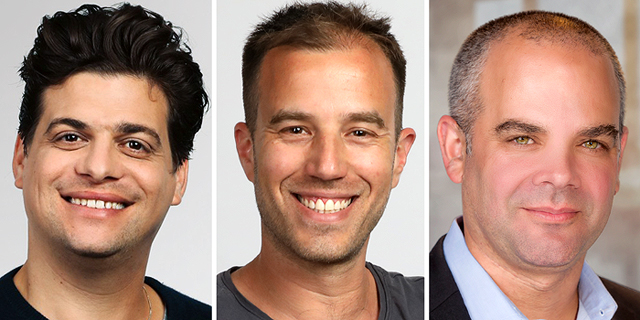 Appointments
Similarweb announces series of senior appointments
The unicorn, which develops measurement tools for website and application activity, has appointed three new executives to assist the company in its rapid growth
Similarweb, which completed a $1.6 billion initial public offering on the Nasdaq in May of last year, announced on Thursday a series of senior appointments to assist in the company's rapid growth.
Similarweb, which develops measurement tools for analyzing web behavior and traffic analytics, announced that Maoz Lakovski has been appointed as the new Chief Business Officer. He previously served as General Manager of Similarweb's core digital research and marketing solutions, and as the company's Head of Strategy. Before joining Similarweb, Maoz worked for Twitter's sales strategy and operations department. He holds a B.Sc. in management and industrial engineering from Tel Aviv University and an MBA from INSEAD.
The company's second appointment is Lior Degani as Chief Operation Officer. Prior to becoming Similarweb's first COO, Degani served as the company's VP of Business Operations and Head of Customer Journey, where he was responsible for developing the mechanisms for measuring Similarweb's book of business, and created and led revenue forecasting processes and modeling. His previous startup, the content analytics platform Swayy, was acquired by Similarweb in 2015. Degani holds a BSc in Industrial Engineering from the Afeka Academic College of Engineering.
The company's third appointment is Uri Perelman as Chief M&A and Corporate Development Officer. Prior to SimilarWeb, he served as the Head of M&A, Partners, and Corporate Development of NICE where he led the company's inorganic strategy, execution, and post-merger integration efforts. He holds an MBA and a BA from Tel Aviv University and is a graduate of the Berkeley Haas Executive Management program.
"Similarweb is an organic organization that never stops developing and growing, and I am so proud to see that our management is joined by those who have been working with us for many years. With the addition of this distinguished list of talented and exceptional people, we will be able to continue our phenomenal momentum in the coming year as well," noted Or Offer, Similarweb's founder and CEO.