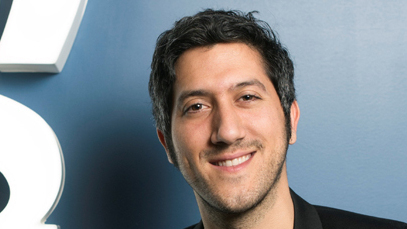 Taboola acquiring Gravity R&D to advance AI and e-Commerce personalization
Gravity R&D has customers in more than 20 countries and currently powers more than 35 billion recommendations each month for leaders in retail, e-commerce and digital media
Digital advertising platform Taboola announced on Thursday that it is acquiring Gravity R&D, a personalization technology company founded in data science based out of Hungary.
Gravity R&D's core offering, Yusp, is used by leaders in retail, e-commerce, and digital media to provide personalized offers to customers to drive sales, increase average order sizes, build customer loyalty and create more positive user experiences. Yusp's technology is built on proprietary algorithms that focus on deep learning for personalization – coupling contextual data and brands' first party data to make recommendations for shoppers.
Gravity R&D was founded in 2007 by experts in algo, deep learning and data science. Its founders, which are still part of Gravity R&D today, had tied for first place for the Netflix Prize, a public competition to find a team to improve Netflix's recommendation technology. Gravity R&D has customers in more than 20 countries and currently powers more than 35 billion recommendations each month for leaders in retail, e-commerce and digital media including N11, Kaunet, GoShop, La Vanguardia, and Deutsche Telekom Hungary.
As part of the pending acquisition, Taboola will create and invest in a new research and development hub in Gravity R&D's headquarters in Hungary. The acquisition is part of Taboola's stated goal of investing $100 million annually into R&D.
"Our investments in technology, both in team and products behind it, are what continues to give Taboola a strategic advantage," said Adam Singolda, CEO and founder of Taboola. "Welcoming the Gravity R&D to our family means Taboola grows its ability to make more sophisticated recommendations and do more in areas like dynamic creative optimization and personalization, to drive better outcomes for advertisers–especially those in retail and e-commerce. With a highly skilled team that has spent years perfecting this technology, there was no company better suited to help us succeed in this area."
Taboola announced last July that it was acquiring U.S. company Connexity from Symphony Technology Group for approximately $800 million. Connexity is one of the largest independent e-Commerce media platforms in the open web, serving over 1,600 direct merchants, and 6,000 publishers.