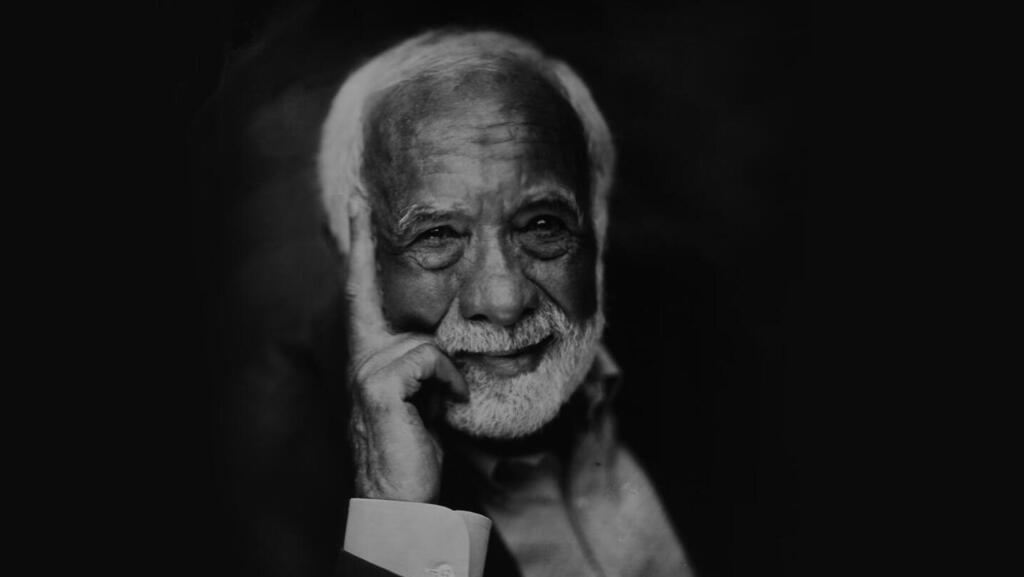 Long Exposure
"When you're in love with someone who has left, you can not bear to see her in the arms of another"
Serial Israeli entrepreneur Benny Landa misses Indigo and his father, and hopes he'll get to die at work
Diana Bahur-Nir
|
14:53 20.06.2022
Benny Landa - Chairman of the Landa Group, founder of Indigo
"I was born in Poland after the war. We lived in a refugee camp in Germany for two years and then emigrated to Canada. My father was a carpenter, until he sold his tools and bought a cigar and newspaper shop. His earnings from there covered the rent and electricity bill, but the real profits came from a passport photo studio that my father built in the basement. He once sent me to a wholesaler to buy the materials needed for development. There was a substance that had to be diluted with water and mixed for two hours, and I thought that mixing for two hours was excessive, so I took a turntable motor, connected a rubber hose to it - and it did the mixing. Dad was so proud of this invention that he kept dragging people - his customers, cops, prostitutes, anyone who happened to be on the street - into the basement to see his son's genius'. His pride has remained with me all my life. He passed away 37 years ago, and still in everything I do I feel him. My parents really believed in me, and it's a gift that's hard to describe - it gives you confidence that you can do anything."
It can also be harmful.
"Dad would also say, 'Do not forget one thing: you are just as unique as anyone else.' It gave me proportions. Believe in yourself, but do not let it go to your head.
Read full interview with Edward Kaprov
Where did these two extremes go into your work?
"I know that what builds successful companies is a manager who believes in his employees. If he does not believe in them, either he is not in the right place, or they are not in the right place. He needs to appreciate them, love them, and let them feel it. And I see managers losing proportions, who think they deserve more respect, that the job makes them more important people. I respect everyone who works to make a living, and even more respect those who work out of passion. I have more respect for the waiter who does his job professionally, passionately and gracefully or for someone who cleans the floor proudly and meticulously then I do a senior manager who has been educated and given opportunity in life but has no passion for work or respect for others. In my companies too, everyone gets the same treatment, equal capitalism. If they fly, everyone will fly in the same class, or get hotel rooms of the same quality. When I arrived in Israel, I was disgusted to find that there were separate dining rooms for officers in the army."
You immigrated to Israel in your 30s There were a lot of things you had to get used to.
"True. For example, Israelis overtake other cars on the shoulder, and students call their teachers by their first names. At first I felt it was just awful, how would I raise my children like that? I thought it taught an entire generation disrespect. But over time I learned to love that disrespect. Every child knows they are worthy and the fact that they call an adult by their first name means they see them at eye level. I realized that this is exactly the reason why Israelis are successful in high-tech - this disrespect. It's fantastic. Bypassing on the shoulders of the roads is just thinking outside the box. There is no 'impossible', and in high-tech it's an advantage."
You talk about a passion for work, but it can also hurt your personal life.
"The idea of a work-life balance is distorted in my eyes, as if work is not a part of life but a price you pay for a livelihood. Work can be the greatest source of satisfaction and fulfillment. Work-life balance is not for people like me. I want to die at work, so that my last day on this Earth will be about doing what I love most in life."
So what was it like selling your life's work, Indigo, which HP bought for $800 million in 2002?
"Indigo was the love of my life, when I sold it I mourned. In real time I did not understand what I was doing. I told myself that the sale was good for the company, the workers, and the country, but it was not good for me. I worried about the country, the condition was to continue the development and production in the country. I felt I had abandoned the workers, who came there for me and did what they did to 'make Dad proud of them', just as I carry my dad's pride all my life. I thought I was a hero of Israel, bringing HP to Israel, I was blinded. But when a huge crane came, lowered the Indigo sign and replaced it with an HP sign, I stood in the street with many of the workers and cried.
"Immediately afterwards I founded Landa Labs (the group's research and innovation center), and six years later I went with it to an exhibition in Germany. On the first day I went straight to HP's booth at the exhibition, I knew everyone who was there, we all had tears, I felt I had given over the love of my life to another. I felt so bad that when I went back to the hotel, I took my suitcase and drove to the airport. I could not sleep there even one night, I could not stand it. If you are still in love with someone who left you, you can not see her in the arms of another, and I was still in love with the company and the people."
How did you get over it?
"Two years after that conference, in 2010, I decided to return to the field of printing and founded Landa Digital Printing. It was an elation, because I missed printing, it's been in my blood since my childhood photo development period, and then I fell in love again."
So how did you go from printing to the creation of Lusix, which makes lab diamonds, ones that are set even in TAG Heuer luxury watches?
"This is the first time such a prestigious brand has put lab diamonds in its flagship jewel, on a watch of 350,000 euros, after examining all the manufacturers in the world and choosing us. We came to diamonds because we started producing nano-electrodes with diamond plating for an energy project, and we told ourselves we were so good at it, that we could develop a real diamond as well. Everything we do is by mistake. Many companies pride themselves on identifying a problem or need in the market and developing a solution, but we at Landa Labs always work the other way around: we develop technologies and then look for problems that our technology can solve. Luckily, we have developed technologies that are good for pharma, printing, the automotive industry, textiles, cosmetics, hair dye, solar energy and more. Nanomaterials are at the heart of our technologies."
And what is your big goal?
"In my opinion, Indigo is responsible for 0.5% - 0.25% of Israel's GDP, and I want the members of my group to reach 1.5%. Everyone knows that this is my goal and that it is a great motivator, to feel that you are creating jobs and contributing to the country."