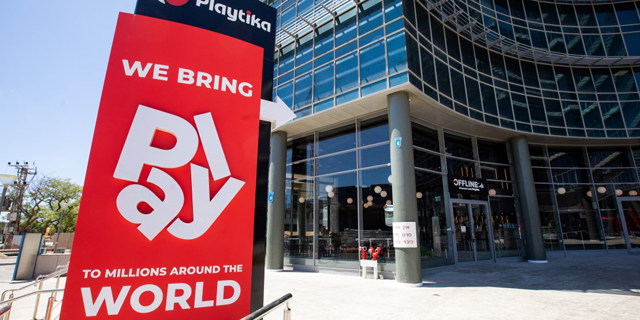 Playtika majority stake to be acquired at $8.5 billion company valuation
The Israeli-founded gaming giant, which will continue to be traded on Nasdaq, is changing hands once more, with private equity firm Joffre Capital to acquire a 20% controlling stake. The valuation represents nearly a 46% premium on Playtika's share price at the end of trading on Monday
Sophie Shulman
|
11:21 28.06.2022
Israeli-founded gaming giant Playtika is changing hands once more. Nasdaq-traded Playtika is currently controlled by a Chinese consortium, which will be selling its 20% stake to private equity firm Joffre Capital at an $8.5 billion company valuation. This valuation represents nearly a 46% premium on Playtika's share price at the end of trading on Monday. As a result, Playtika's stock price surged by 32.2% in extended hours trading. Nevertheless, the valuation is still around 20% lower than the $11.1 billion valuation at which Playtika went public just a year-and-a-half ago in January 2021 in what was the biggest IPO of an Israeli-founded company. Playtika shares will continue trading on Nasdaq after the sale.
Playtika's sale was expected after the mobile-games designer said its board has initiated a process to evaluate its potential strategic alternatives, including a sale of the company, when releasing its earnings in February. The deal will essentially see a 20% stake in the company currently held by a Chinese consortium, headed by Yuzhu Shi, be sold to Joffre, led by James Lu, a former Baidu executive who also serves as chairman of LGTBQ dating app Grindr. Shi acquired his stake in July 2016 from Caesars Entertainment at a company valuation of $4.4 billion, meaning he will still be making a profit despite the drop in Playtika's share price.
Playtika, founded in 2010, is still headed by CEO and Co-founder Robert Antokol. Even though the company only has very few remaining significant Israeli shareholders, its headquarters remain located in Herzliya. The company employs around 1,000 people in Israel and another 3,000 worldwide. It announced the layoff of 250 people in North America and Europe last month.