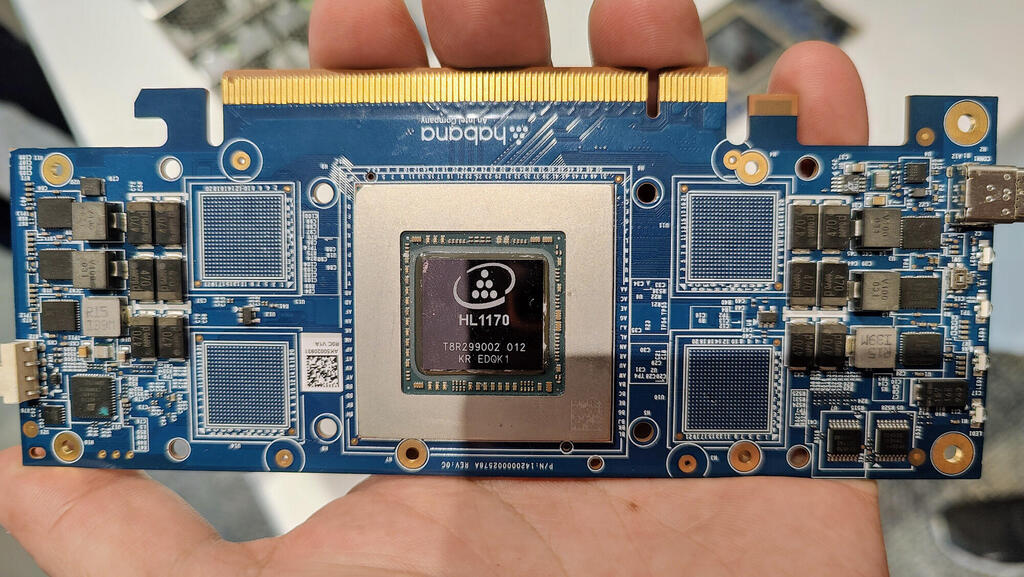 Intel's Habana Labs lays off 10% of workforce
The decision comes as Intel is reportedly planning a major reduction in headcount, likely numbering in the thousands
Raphael Kahan
|
18:14 11.10.2022
Israeli artificial intelligence chip developer Habana Labs, acquired by Intel for $2 billion in 2019, is laying off around 100 employees, which account for about 10 percent of its total workforce.
Habana employed around 180 people when it was acquired, a number which grew to over 900 over the past three years. The company has remained an independent unit within Intel ever since.
Full list of Israeli high-tech layoffs in 2022
"Habana Labs assesses and updates its technical and business focus from time to time in order to adapt to the current business reality and to continue and improve its competitiveness," read an Intel statement. "As part of these processes, it makes adjustments to its workforce and the balance between different disciplines from time to time. This is a normal process which occurs constantly and allows Habana to continue and develop attractive and competitive products and solutions."
Bloomberg News reported on Tuesday that Intel is planning a major reduction in headcount, likely numbering in the thousands, in the face of a slowdown in the personal computer market. The layoffs will be announced as early as this month and some of Intel's divisions, including the sales and marketing group, could see cuts affecting about 20% of staff, according to the report.
The deal to purchase Habana was Intel's second-largest acquisition of an Israeli company. In March 2017, Intel announced the acquisition of Jerusalem-headquartered automotive chip developer Mobileye for $15.3 billion.
Founded in 2016, Habana Labs develops processors optimized for artificial intelligence applications. The company was founded by David Dahan and Ran Halutz, both former executives at PrimeSense Limited, acquired by Apple for $360 million in 2013. Habana had raised $120 million prior to the acquisition, $75 million of the sum in a November 2018 round led by Intel Capital. Habana Labs' first investor and its chairman is Israeli tech entrepreneur Avigdor Willenz, who was one of the founders of Galileo Technologies, sold in 2001 to Marvell Technology Group for $2.7 billion. Willenz also co-founded Annapurna Labs, sold to Amazon for $370 million in 2015.