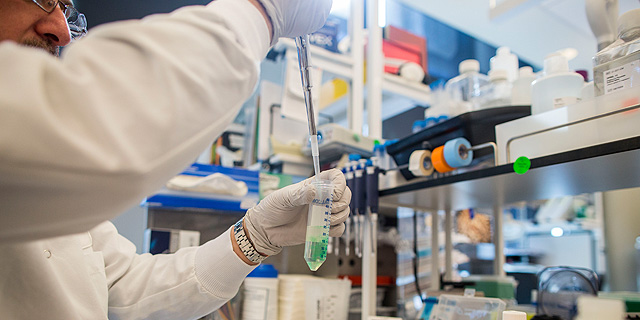 Demographic Trends Threaten Israel's Talent Edge
A Moody's report cites "educational and productivity gaps" as a threat to the country's long-term growth
Omri Milman and Lilach Baumer
|
17:18 06.09.2017
Israel's talent edge is threatened by demographic trends in the country, according to a Moody's report published Monday. The World Economic Forum's global competitiveness report for 2016-2017 ranked Israel as second in innovation, after Switzerland.
Reiterating Israel's credit score as "very high," the report says Israel's high wealth levels and resilient growth—with an average annual GDP growth of 3.8% between 2007 and 2016—rely on the country's technology sector.
In terms of the total sum of acquisition deals involving Israel-linked technology companies, 2017 is expected to be a record year for this sector. In itself, Intel's $15.3 billion acquisition of Jerusalem-based automotive technology company Mobileye would have been enough to make it a record year, in a market more accustomed to small and medium sized deals.
According to the report by Moody's, the growth of Israel's technology export is dependent on the country's entrepreneurial culture, the country's robust venture capital industry and a labor market that has been growing due to an influx of immigrants. But the quality of employees to be found in the local talent pool is also crucial, the report states.
While a younger population compared to other OECD countries promises a continuous growth in available employees, Moody's report states the country faces the challenge of maintaining its competitive advantage in human capital "because of persistently large educational and productivity gaps between secular Israeli and ultra-Orthodox Jews and Arab women."
Arabs with Israeli citizenship and Jewish ultra-Orthodox men and women currently take up only 2.1% of the overall number of technology jobs with above median wages in Israel, a study published last month by the Israeli Ministry of Finance said.
Currently making up around a tenth of Israel's 8.7 million population, ultra-Orthodox Jews are expected to make up 16%-40% of the country's population by 2059, according to a 2012 demographic forecast by Israel's governmental central bureau of statistics. Currently accounting for a fifth of the country's population Arabs with Israeli citizenship are expected to make up 15%-34% of the population by 2059, according to the same report.
Pervasive network-based recruitment processes in the Israeli tech sector currently affect minority employment rates. Military service, often seen as an a standard of excellence by recruiters, works against Arabs with an Israeli citizenship that are currently not conscripted into the Israeli army.
Geopolitical complexities in the region "hover above, but do not directly affect" hiring processes, said former top Intel executive David ("Dadi") Perlmutter, in an interview with Calcalist last week. Mr. Perlmutter is co-chairman of Tsofen, an Israeli non-profit organization dedicated to boosting the involvement of Arabs in the tech sector.
A survey published by the Israeli governmental Opportunities Commission in 2014 showed 37% of Israel's employers are reluctant to hire Jewish ultra-Orthodox men.