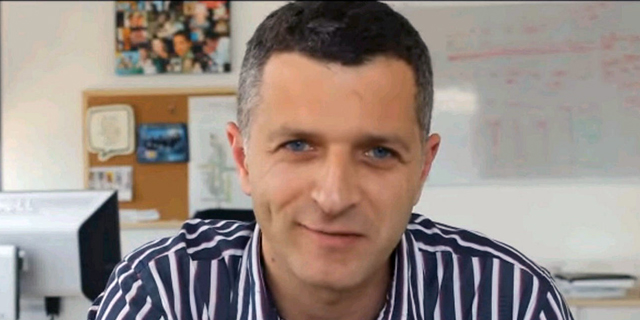 In Hunt for Local Talent, Amazon Poaches Microsoft Executive
Amazon is in the process of ramping up its research and development operations in Israel
Meir Orbach
|
07:46 26.09.2017
Global retail company Amazon poaches another senior executive from a rival company in an effort to ramp up research and development in Israel.
Microsoft executive Eyal Itah is the next person to join Amazon's senior management in Israel, several people familiar with the matter said on condition of anonymity. Mr. Itah is partner director of engineering at Microsoft, and the top executive overseeing the company's cybersecurity research and development in Israel.
Earlier this month Calcalist reported that Amazon intends to spearhead the development of voice-activated commerce functions for Alexa in Israel. According to local job listings, Amazon is recruiting project managers and engineers specializing in neuro-linguistic programming for its Voice and Advanced Natural Shopping local team.
The team will be based in the Azrieli Sarona office tower in Tel Aviv, where Amazon leased 82,000 square feet (25,000 square meters) in June, in a five-year lease contract. The tower offices, set to open in 2018, will also host the Amazon Web Services local marketing teams, as previously reported by Calcalist. Amazon signed another leasing contract for a new office building currently being built in Haifa, a port city in the north of Israel. One of Israel's biggest technology hubs, Haifa is home to research and development centers owned by companies including Intel and IBM.
Yoelle Maarek, head of Oath Inc.'s Israeli development center, formerly a Yahoo development center, left the company after eight years for a senior executive position at Amazon, Calcalist reported last week