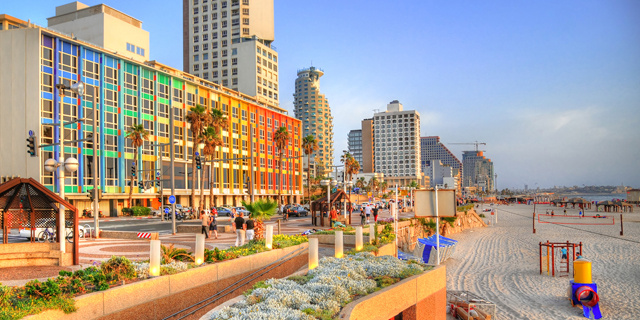 Signs of Slowdown in Israeli Tech
In 2017, more Israeli-linked startups are raising money with downgraded valuations, according to a new report
Meir Orbach
|
13:23 22.10.2017
The Israeli tech sector is showing signs of a slowdown, according to a new report by Israel-based law firm Shibolet & Co. based on venture financing data.
In the first half of 2017, 10% of all Israeli-linked startups that have reported funding deals raised money according to a valuation lower than the one used in previous funding rounds, according to the new report, published Wednesday. For comparison, the equivalent share of down-rounds was 7% in 2016 and 8% in 2015.
The downturn reported is in line with wider industry trends: 16% of Silicon Valley companies raised according to lower valuations in the first half of 2017 compared to 13% in 2016 and 8% in 2015.
Shibolet's analysis is published by the company's tech practice twice a year. Data regarding Silicon Valley is supplied by U.S.-based firm Fenwick & West LLP, a technology and startup-focused law firm with offices in Silicon Valley. In Israel, most of the down-rounds occurred in Series B and later funding rounds. 25% of all Israeli down-rounds pertained to companies that raised advanced funding rounds—Series E or higher, compared to 17% of mature Silicon Valley companies. 13% of the companies that reported decreased valuations, raised a Series B funding round, in Israel and in Silicon Valley. While a down-round may be due to a natural screening process of companies, early down-rounds may be a sign "that low-quality investments were made in the first stage (quantity at the expense of quality)," according to the report's authors. The increase in down-rounds came at the expense of up-rounds. 84% of Israeli companies reported raising funds according to an increase valuation in the first half of 2017, compared to 90% in 2016 and 84% in 2015. The increased share of down-rounds may be due to a slowdown the industry, according to the report authors. Regulations issued by Chinese government in 2016 limiting foreign investments were also mentioned as a possible cause.