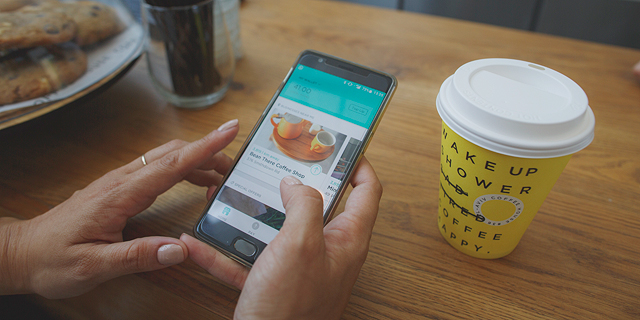 Digital Wallet Startup Colu Plans ICO
The blockchain technology company offers local communities the ability to mint their own cryptocurrencies
Hagar Ravet
|
11:23 02.11.2017
Tel Aviv-based digital wallet company Colu is planning to crowdsale a token for its local network, the company announced today. Colu is already on track to close the pre-sale for said token at $25 million and has capped the ICO at $50 million, the company added.
Founded in 2014, Colu enables communities to create localized, blockchain-based currencies for users and merchants. According to the company, these networks gives consumers an incentive to buy locally while reinvesting back in businesses they believe in, and helps reduce unnecessary fees and increase cash flow for business owners.
Colu's new CLN token will be used to pay for banking and financial services the company intends to add to its network over time, such as currency exchange, payments and lending services. The token will also connect local communities to a larger global network.
Colu has previously raised $12 million from investors including U.S.-based Spark Capital and Tel Aviv-headquartered Aleph VC. Bestselling author, behavioral economist and entrepreneur Dan Ariely is also financially backing the company, and will join Colu as chief behavioral officer. Serial entrepreneur Bradley Tusk, who was the political strategist of both Uber and Michael Bloomberg, will join the company as an adviser. "ICO is serving two purposes for us", Amos Meiri, CEO and co-founder of Colu told Calcalist, "the first is of course raising money, but we could have done that through VCs, the second and more important one is the network effect that will allow us to expand and reach new communities". "Colu is building a new payment network for fiat money that will replace clearing companies and payment gateways," said Santo Politi, co-founder and general partner at Spark Capital. "Instead of subjecting consumers and businesses to superfluous fees, the Colu network will use cryptocurrencies to distribute the savings back to the network's stakeholders."