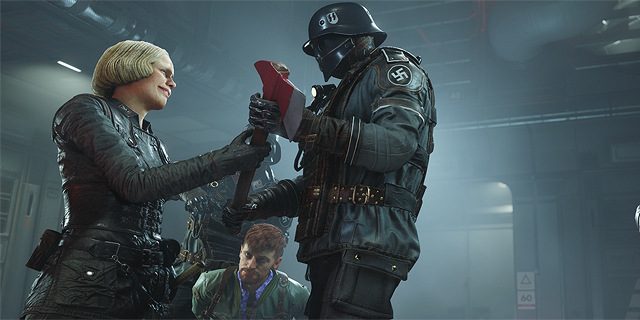 'Nazis Won the War' Video Game Online Sales Restricted in Israel
Israeli video gamers will be forced to find a workaround if they want to play the Jewish hero of Wolfenstein II: The New Colossus
Denis Vitchevsky, Yedioth Aharonoth
|
17:13 12.11.2017
A new, action-heavy video game directly deals with the Nazi Party's near extermination of European Jewry—but in Israel, the distribution of the game is being restricted by its developer, Bethesda Softworks Llc.
For daily updates, subscribe to our newsletter by clicking here.
In an online FAQ dated October 26, Bethesda, a subsidiary of Maryland-based ZeniMax Media Inc., informed its customers that Wolfenstein II: The New Colossus is not available in Israel, providing no explanation.
The previous title in Bethesda's Wolfenstein series from 2014, The New Order, was also not distributed in Israel, and game developer Ubisoft Entertainment SA did not distribute its game, South Park: The Stick of Truth, which features nazi zombies, locally.