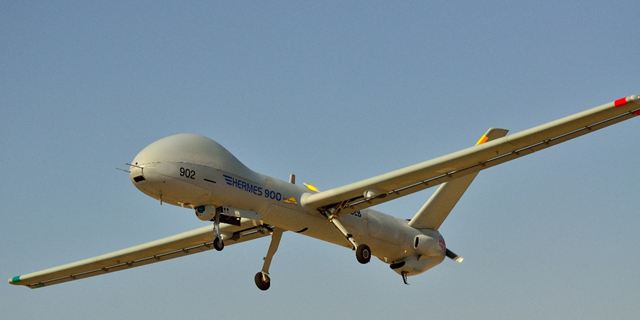 Elbit Reports Hike in Order Backlog as Governments Increase Defense Spending
The defense electronics maker reported higher third quarter net income and more orders in its backlog
Asaf Shalev
|
14:36 14.11.2017
Israel-based Elbit Systems Ltd., the maker of electronics for military applications, filed its third quarters results Tuesday, reporting higher net income and an increase in its backlog of orders, driven by growing defense budgets in its target markets.
For daily updates, subscribe to our newsletter by clicking here.
Elbit's non-GAAP numbers show it earned $1.57 per share in its third quarter, up from $1.46 a year prior. Revenues increased to $800.7 million, from $780.8 million in the third quarter of 2016. The third quarter dividend was 44 cents, the same as the previous quarter.
Backorders at Elbit reached $7.64 billion at the end of September, up from 6.84 billion a year earlier. The quarterly report said that orders from abroad made up 73% of the backlog. Known for unmanned aerial vehicles, cybersecurity technology, and passenger aircraft defense systems, Elbit sells mostly to the U.S., Israel, and European governments, but also to Brazil, Chile, Australia and other countries. "We see ongoing increases in defense budgets, which we have been able to capitalize on in many of our target markets,"