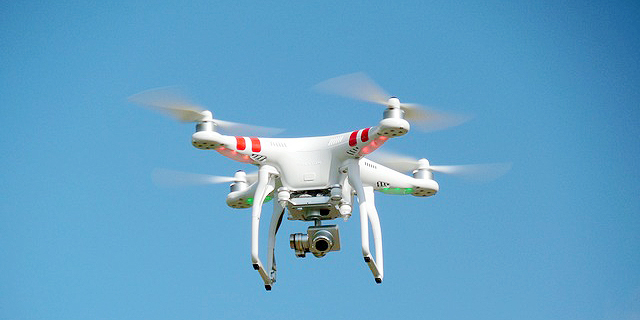 Israel Sketches Framework to Regulate Civilian Drones
A scathing report published by the state comptroller shows the Israeli military, police, and civil aviation authority in cyclical attempt to transfer responsibility for drone-related threats
Shahar Ilan
|
16:19 16.11.2017
The number of air safety events involving civilian drones in Israel has risen by 70% this year, from 14 in 2016 to 24 so far in 2017, according to a report published Wednesday by the Israeli State Comptroller Wednesday.
For daily updates, subscribe to our newsletter by clicking here .
Use of civilian drones in Israel is growing rapidly in recent years, and the Civil Aviation Authority (CAA) is estimating the number of drones to reach 20,000 this year. Due to dated regulations, only 1.4% of these drones require licensing or registering, a condition that applies only to commercial drones.