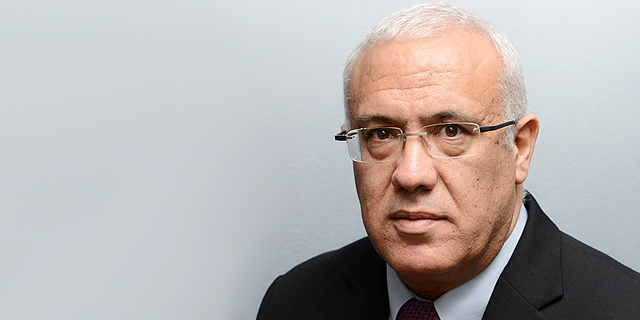 Drone Manufacturer Aeronautics' Stock Drops by 20% Following Police Investigation
The trading of Aeronautics stock on the Tel Aviv Stock Exchange was halted Tuesday after it was announced the company is under criminal investigation
Amir Kurz and Oren Freund
|
12:17 15.11.2017
Israeli drone manufacturer Aeronautics Defense Systems Ltd.'s stock dropped by 20% on Tuesday when the trading of its stock on the Tel Aviv Stock Exchange (TASE) was halted for a few hours. Earlier on Tuesday, Israeli police announced the company is under criminal investigation. The investigation is conducted by the Police's unit for serious and international crimes, in collaboration with the Israeli Ministry of Defense.
For daily updates, subscribe to our newsletter by clicking here.
The investigation concerns a deal the drone maker signed with a "key customer," Israeli police said. An Israeli court has issued a sweeping gag order on all details pertaining to the investigation, which has been underway since September.
In August, the Israeli Ministry of Defense began investigating a complaint that Aeronautics had carried out a live demonstration of one of its suicide drones on an Armenian army post. The demonstration was allegedly done at the request of the Azerbaijani army, a prominent customer of Aeronautics. Aeronautics denied the allegations.
"The company continues its standard operation with all its global customers," Aeronautics CEO Amos Matan said on Tuesday afternoon in a conference call with investors. Mr. Matan did not elaborate on the investigation but said that it would not influence any existing deals the company has. Founded in 1997 and headquartered in Yavne, 14 miles south of Tel Aviv, Aeronautics develops and manufactures unmanned aerial systems (UAS) for military and homeland security use, and has over 45 defense, military, and homeland security customers worldwide. Aeronautics' CEO Amos Mathan is the former CEO of Israel-based defense contractor Soltam Systems Ltd. The company's chairman of the board is Eitan Ben Eliyahu, a former commander of the Israeli Air Force.
Aeronautics listed on the Tel Aviv Stock Exchange in June.
In August, the company reported to the Tel Aviv Stock Exchange that the Israeli Ministry of Defense had halted its license to export its Orbiter 1K UAV to an "unnamed but prominent customer," blocking a deal which the company valued at $20 million. The Azerbaijani army, was responsible for 20% of Aeronautics' sales in 2016, according to the company's filing.
In a prospectus issued by Aeronautics ahead of its June IPO, the company mentioned a dependency on a single prominent customer as a potential risk factor. In December, Aeronautics said it had signed a deal with Azerbaijan to supply UAV systems and services over a two-year period beginning in the second half of 2017. The deal was valued at $69 million.
In the first half of 2017, Aeronautics reported revenue of $69 million, a 19% rise compared with the same period last year.
Zohar-Shahar Levy, Eli Shimony and Yaniv Rahimi contributed to this report.