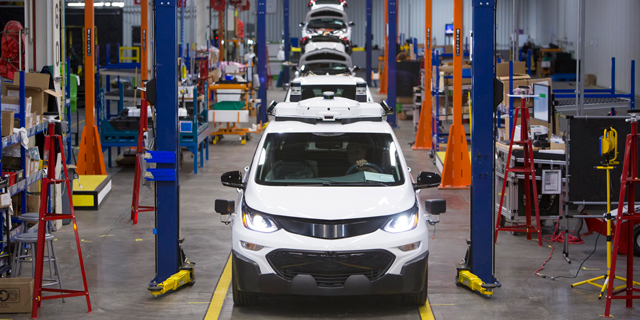 Auto Software Maintenance Startup Aurora Labs Raises $2.7 Million in Seed Round
Aurora Labs develops a technology that monitors and repairs the software in connected cars
Vehicle software repair startup Aurora Labs announced Thursday it has raised $2.7 million in seed funding from Maniv Investments, LLC through its Israeli fund Maniv Mobility; Tel Aviv-based VC MizMaa Ventures; New York-based early-stage VC Expansion Venture Capital; and Trucks Venture Capital, which invests in autonomous and connected vehicle technology.
For daily updates, subscribe to our newsletter by clicking here.
Founded in 2016, Aurora Labs exited from stealth-mode on Thursday.
Headquartered in Tel Aviv, the company develops software maintenance technology for connected vehicles. Aurora Labs' system utilizes machine learning to monitor vehicle software, detect anomalies before they lead to malfunctions in critical automotive systems such as airbags, brakes, and steering, and deploy software updates to preemptively fix those malfunctions.
Zohar Fox, co-founder and CEO of Aurora Labs, said that his company's technology is already preventing software recalls. "New cars are now shipped with highly sophisticated software, exposing them to numerous vulnerabilities such as software bugs and calibration issues," Mr. Fox said. "By revolutionizing the detection and resolution process, we're helping the industry transition from expensive recalls to simple on-the-go updates that can even be executed when the vehicle is in motion."
"The overwhelming majority of automotive recalls are now software-related," said Ori Lederman, Co-founder and COO of Aurora Labs. "With instantaneous remote software updates, drivers can cut garage visit times from hours to minutes, or avoid them altogether."